Expressive layers, grand brushstrokes, rich ideas and an extraordinarily eye-catching style – these are the masterpieces created by Vienna-born artist Franziska Maderthaner. Treats for connoisseurs and collectors alike, and a powerful initiation for newcomers!

Whether they feature flamboyant tulips, delicate wooden structures or historical figures who have been taken out of their usual context and reimagined through the lens of contemporary themes, Franziska Maderthaner's paintings are opulent. They weave together figurative art and abstract Expressionism in a dialogue between opposing forces. Paint spills wind themselves into bodies, blossoms, objects or even entire scenes that often oscillate between historical eras and the present day. With painterly virtuosity, she liberates her subjects from the past, drawing on art history in a statement that couldn't be more self-confident.
As the counterpart to what she takes from art history, Maderthaner's "Fluid Meta-Paintings" are inspired by experimental electronic music, particularly the work of Austrian musician Christina Nemec.

The rich effect of Maderthaner's works arises from a conflict of opposites: illusion and projection, the figural and the abstract, borrowed material and new creations, past and present, baroque force and subtle colour palettes – the synthesis of opposing poles becomes a constant in this cycle, just as it is in her entire body of work.

Maderthaner's works are further characterized by their subtle humour, which manifests in the ironic interplay of her paintings' subjects and titles. Refreshingly, she doesn't shy away from any taboos, resisting the political correctness of the intellectual mainstream.

Whenever Franziska Maderthaner references a historical painting tradition, she does so to ask questions of the present. There are many ways of interpreting her work, and we are challenged to bring our own life experiences to our understanding of it.


Oil and mixed media on canvas
verso signed and dated 2021
100 x 80 cm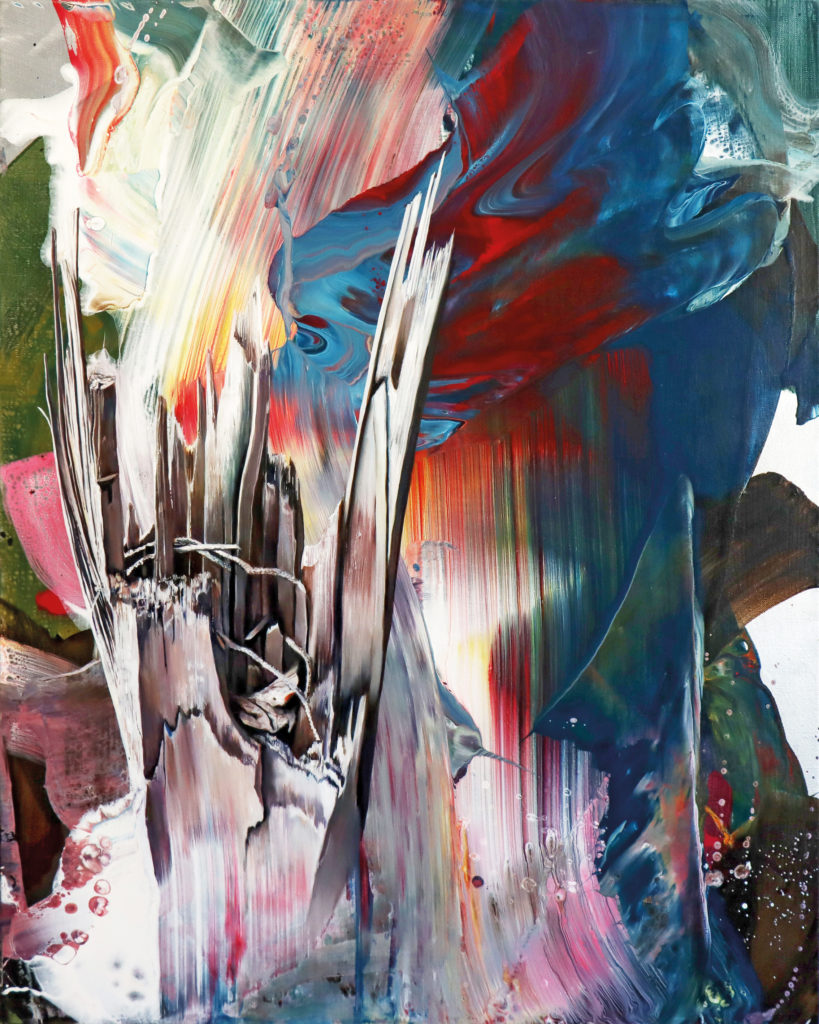 Oil and mixed media on canvas
verso signed and dated 2021
100 x 80 cm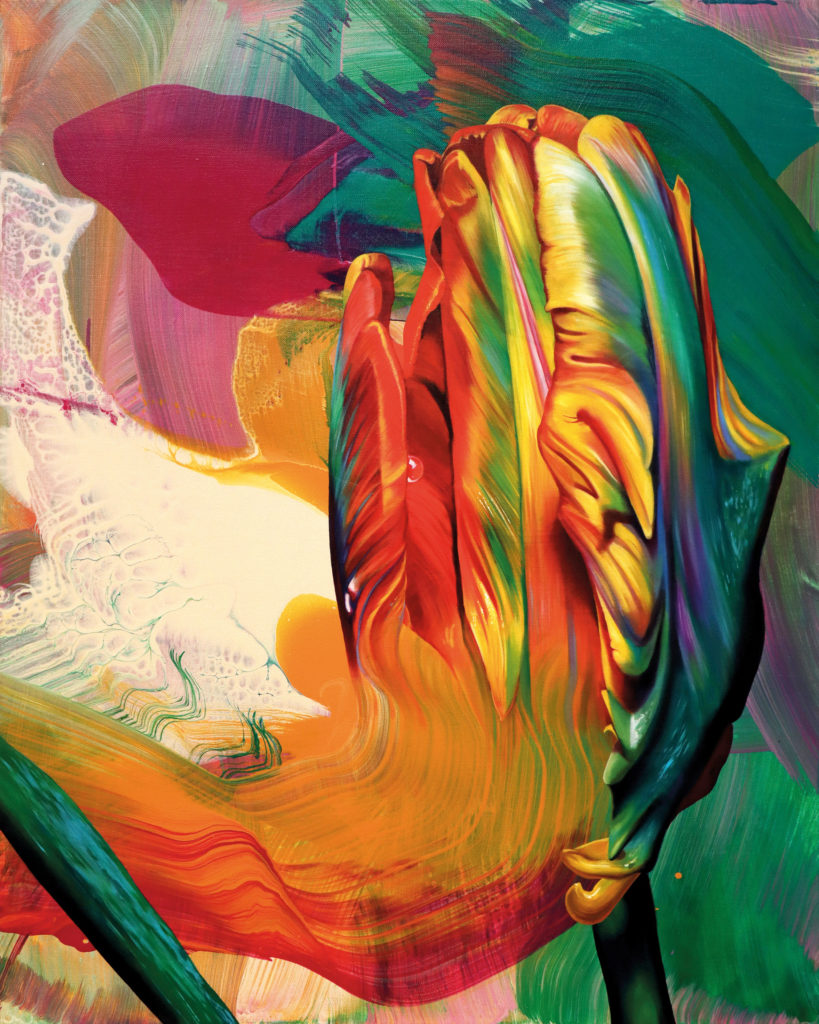 Oil and mixed media on canvas
verso signed and dated 2022
100 x 80 cm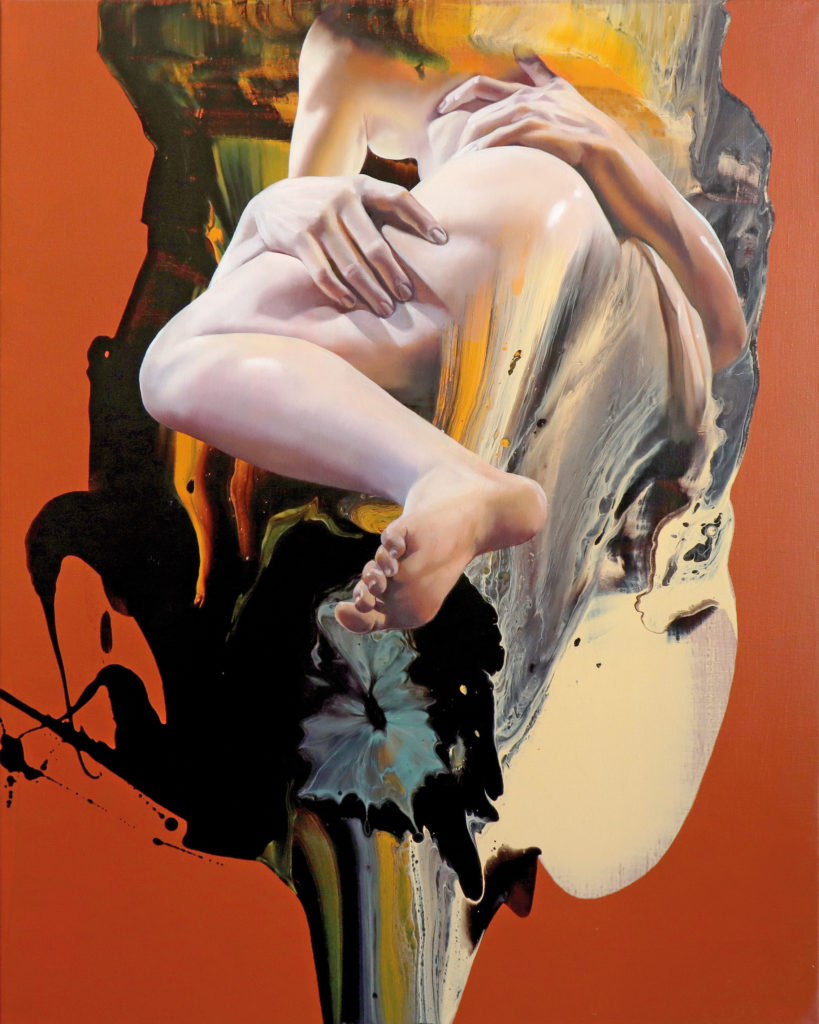 Oil and mixed media on canvas
verso signed and dated 2022
100 x 80 cm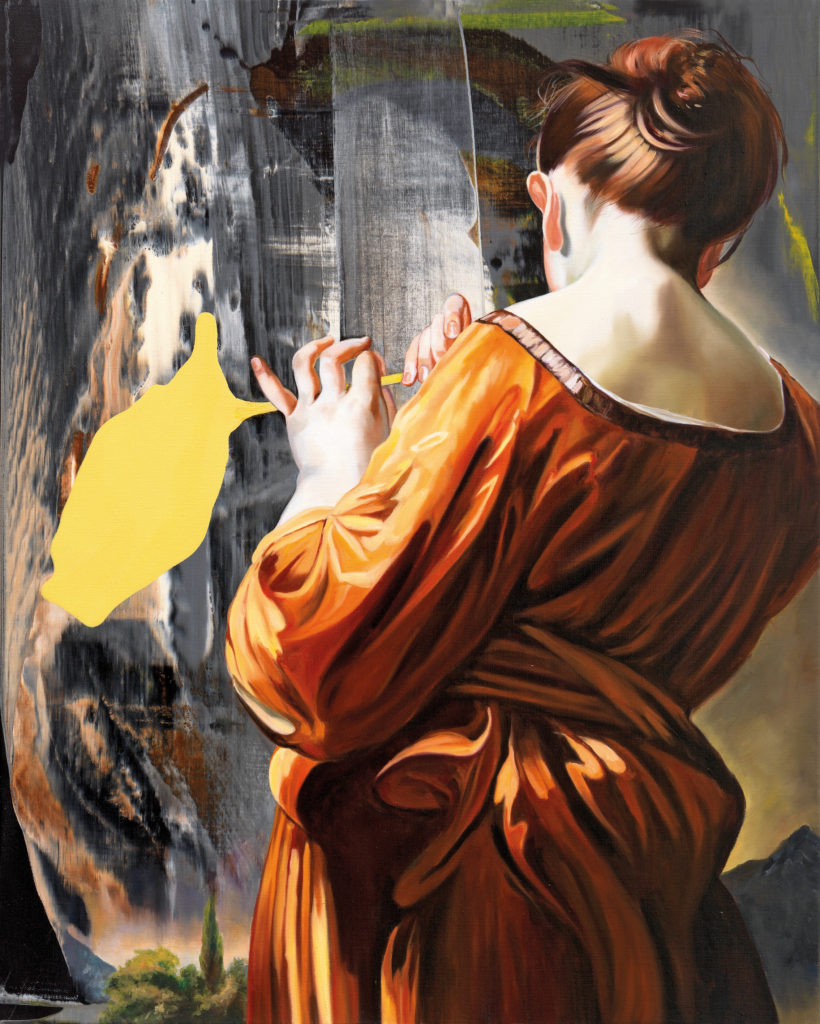 Oil and mixed media on canvas
verso signed and dated 2021
100 x 80 cm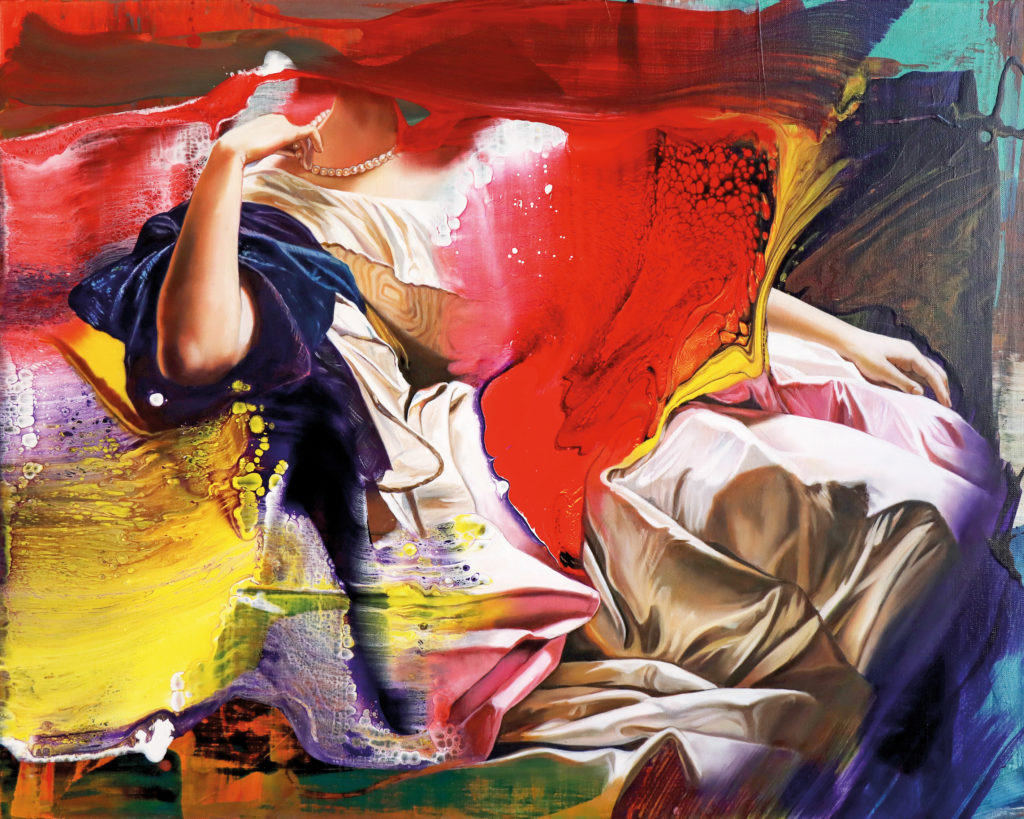 Oil and mixed media on canvas
verso signed and dated 2022
80 x 100 cm