St. Urban 1923 – 2021 Vienna
Hans Staudacher was born in 1923 in St. Urban am Ossiacher See. An autodidact, he began drawing and painting at a very young age. In 1950 he moved to Vienna, where he quickly found his feet in the small but active art scene. He joined the Vienna Secession and took part in its exhibitions. His early black-and-grey, small-format works were soon replaced by larger, colourful paintings in which the individual symbolic language of Art Informel is already evident. In 1951 he created his first synthetic resin pictures in the Tachisme style. In the 1950s and early 1960s, Staudacher travelled several times to Paris, where he engaged intensively with lettrism – the relationship between pictures and words – and the work of George Mathieu. From then on, these influences would inform his entire oeuvre.

Staudacher worked with different techniques in painting, graphic arts, collage and print. Abstract, extremely musical paintings, in which spontaneous gestures play a central role, are typical of his work. He incorporates calligraphic characters, symbols and notes, but also paper and cardboard, in collage style.

"Art is not business, but freedom of the soul, freedom of space, freedom of the mind – and it is very important that we retain this," said Hans Staudacher, whose leitmotif was generosity, in both his personal and professional life.
Hans Staudacher is now regarded as one of the most significant Austrian representatives of action painting. Lyrical Art Informel combines with abstract Expressionism in his oeuvre to create a unique, very personal style that is unparalleled in Austria.

All aspects of a painter's career that could be taken as proof of importance and exclusivity can be found abundantly in the work of Hans Staudacher: he was a member of the Vienna Secession, the Stadtpark Forum in Graz and the Carinthian Society of Artists. He began exhibiting significant works as early as 1953 at the New Gallery in Graz's Joanneum State Museum, and in 1956 at the Vienna Secession and the Stendelijk Museum in Amsterdam. In the same year, Staudacher also represented Austria with eight paintings at the 28th Venice Biennale.

Many exhibitions followed, from the 1950s to the turn of the millennium, in cities including Munich, Paris, Cologne, Maastricht, Boston, New York and São Paulo. In 1965 Staudacher was awarded the main prize at the Tokyo Biennale and in 1976 was made a professor. His works are displayed in renowned museums across the world and are well documented in numerous monographs and catalogues.
It's really all for the cat - mi - au
The Wind Has Painted Along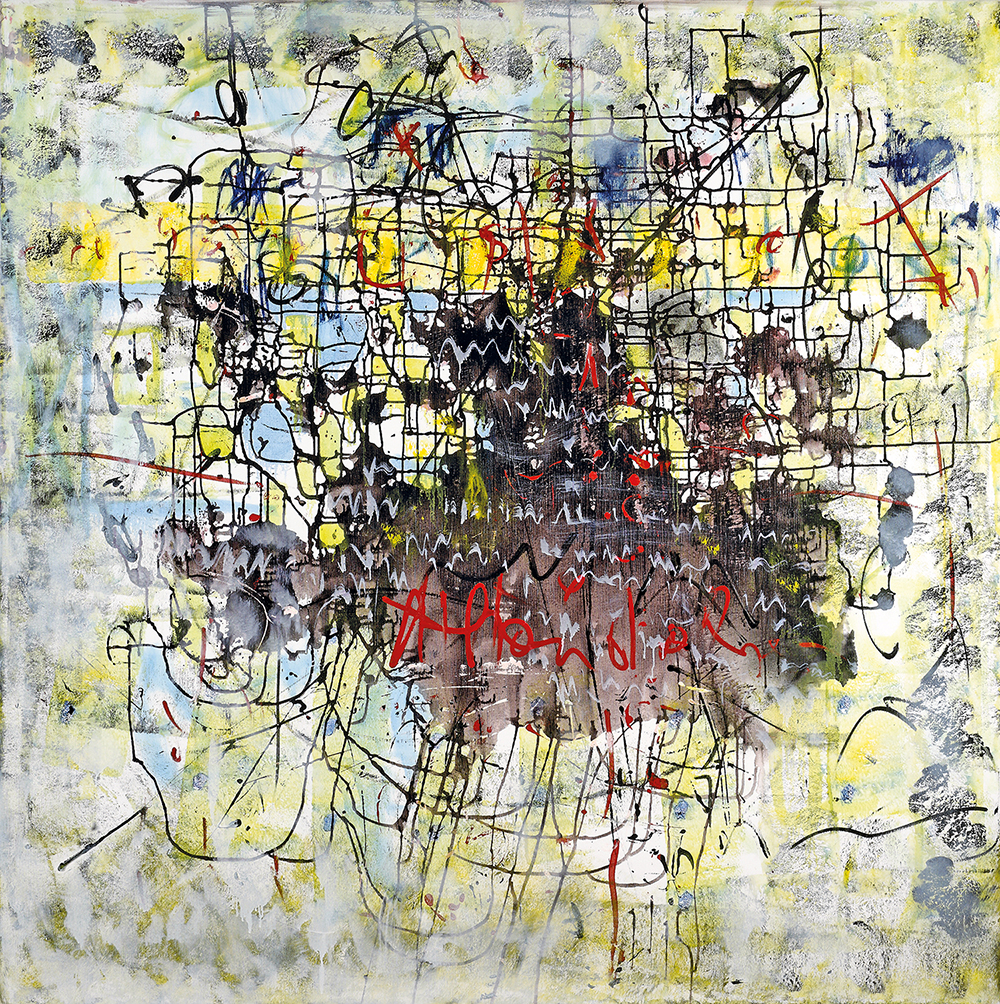 Oil on canvas
signed and verso dated (19)89
150 x 150 cm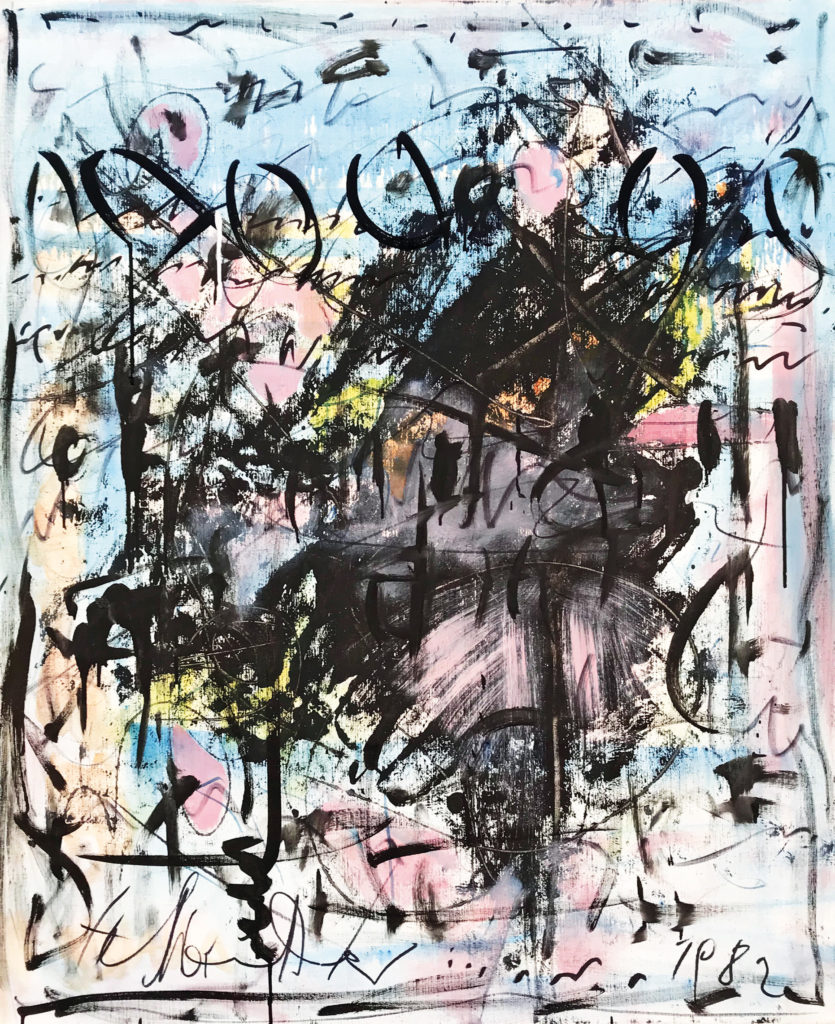 Oil on canvas
signed and dated 1982
100 x 80 cm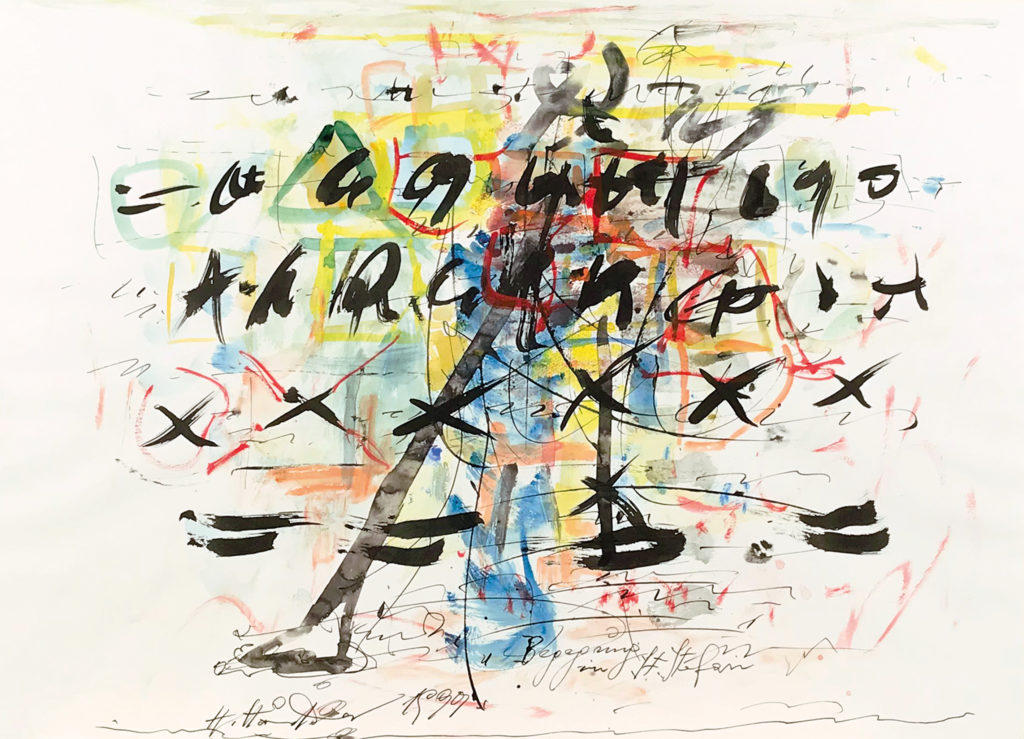 Watercolour on paper
signed, inscribed and dated 1999 
42,8 x 60,7 cm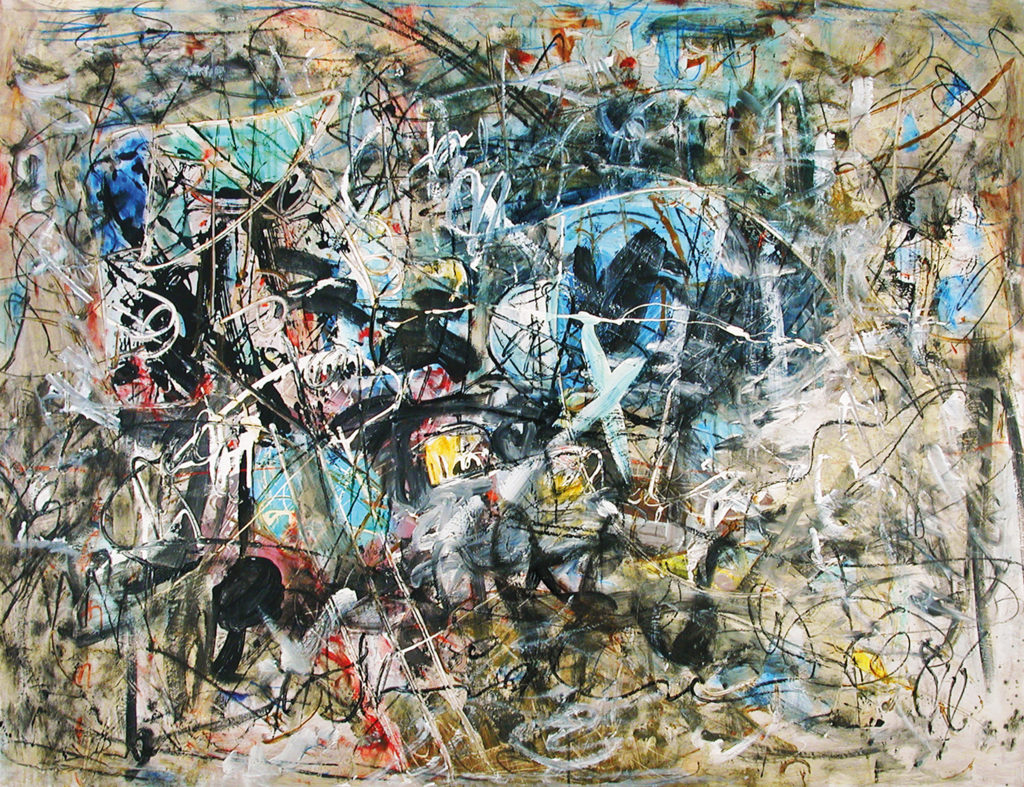 Oil on panel
signed and dated (19)86
verso signed, inscribed and dated
130 x 170 cm
It's really all for the cat - mi - au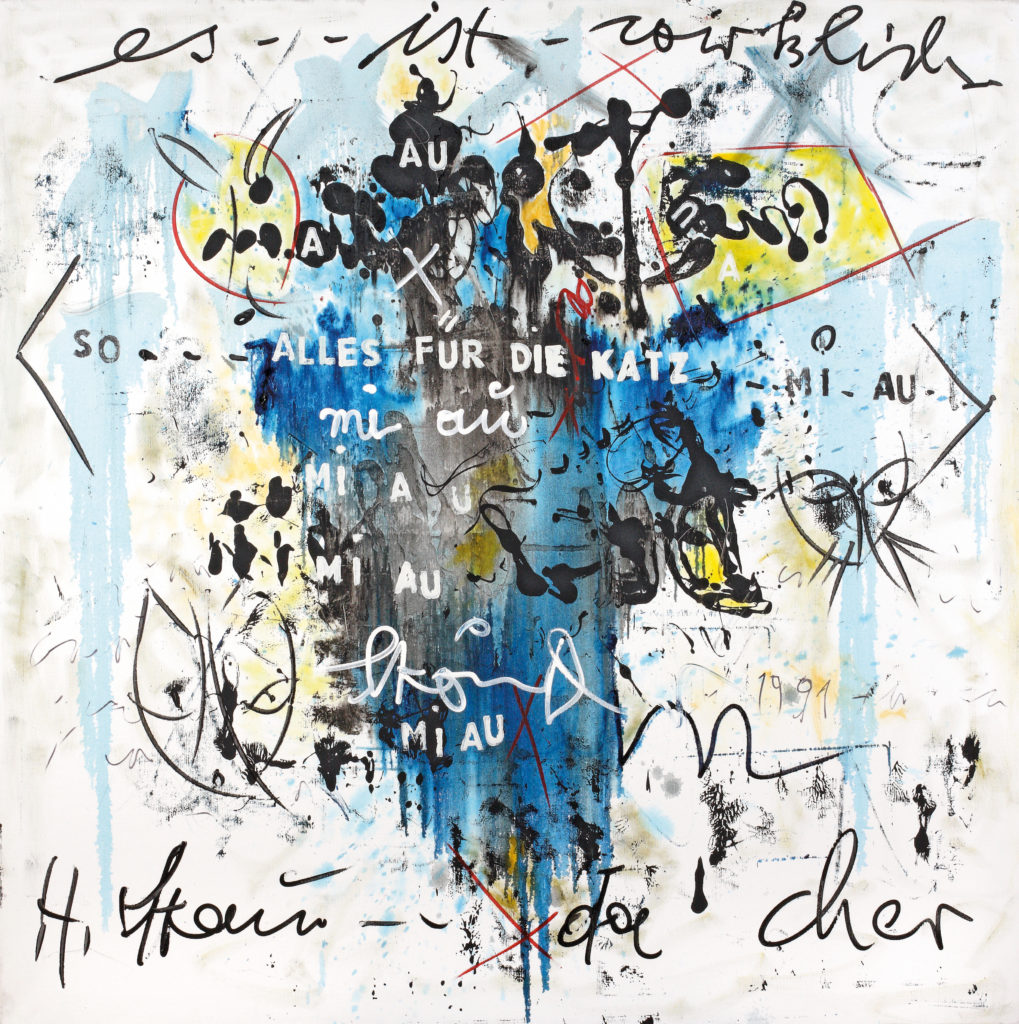 Oil on canvas
signed, inscribed and dated 1991
150 x 150 cm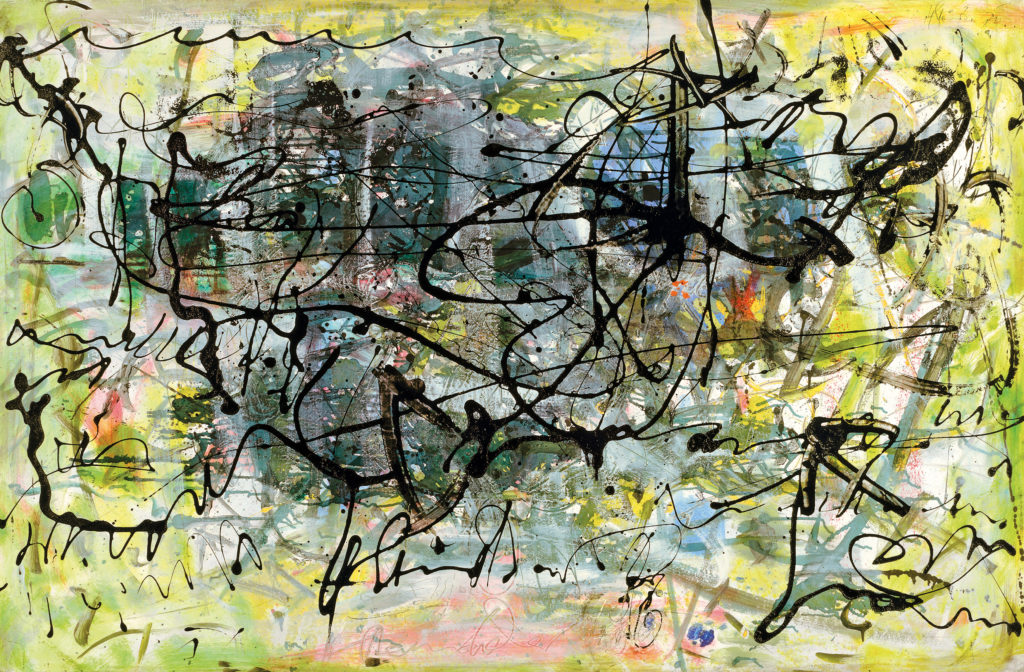 Oil on panel
signed and dated 1972
85 x 130 cm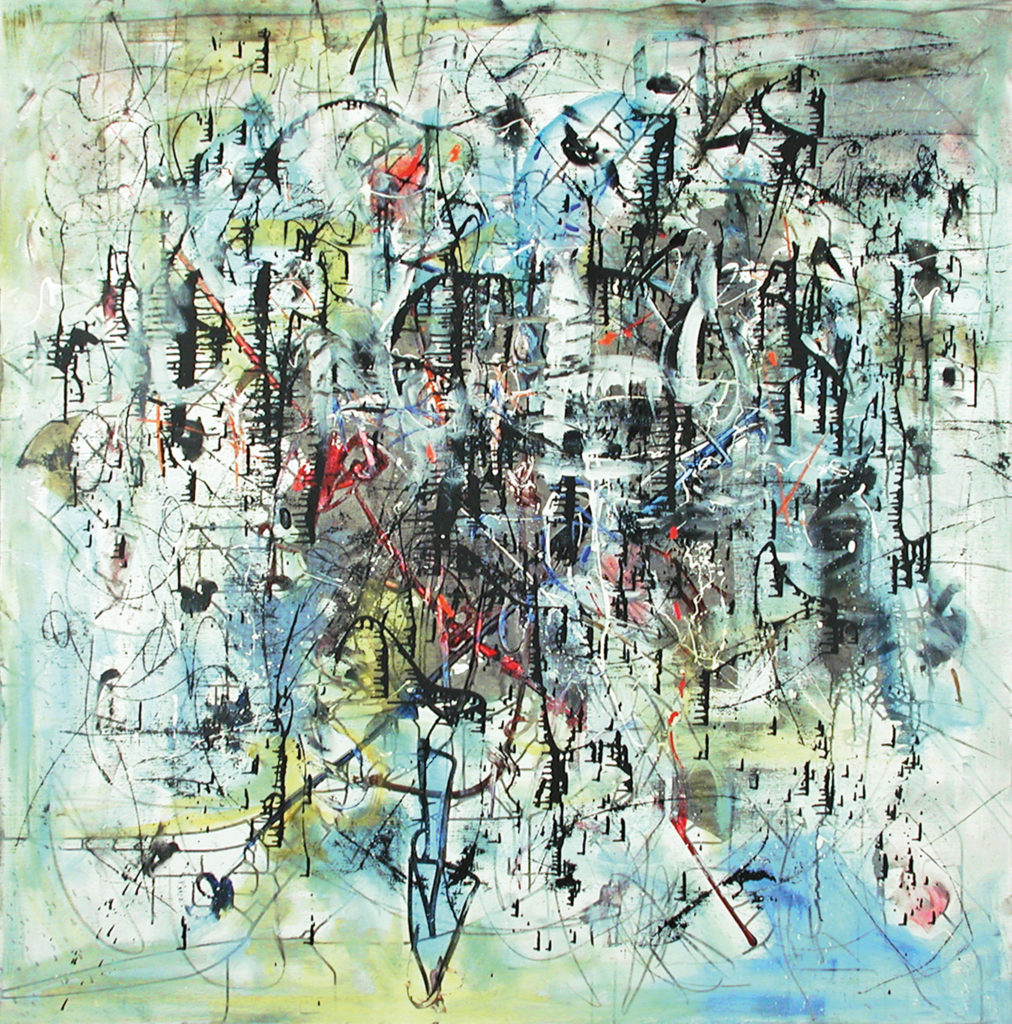 Oil on canvas
signed and verso dated 11987
150 x 150 cm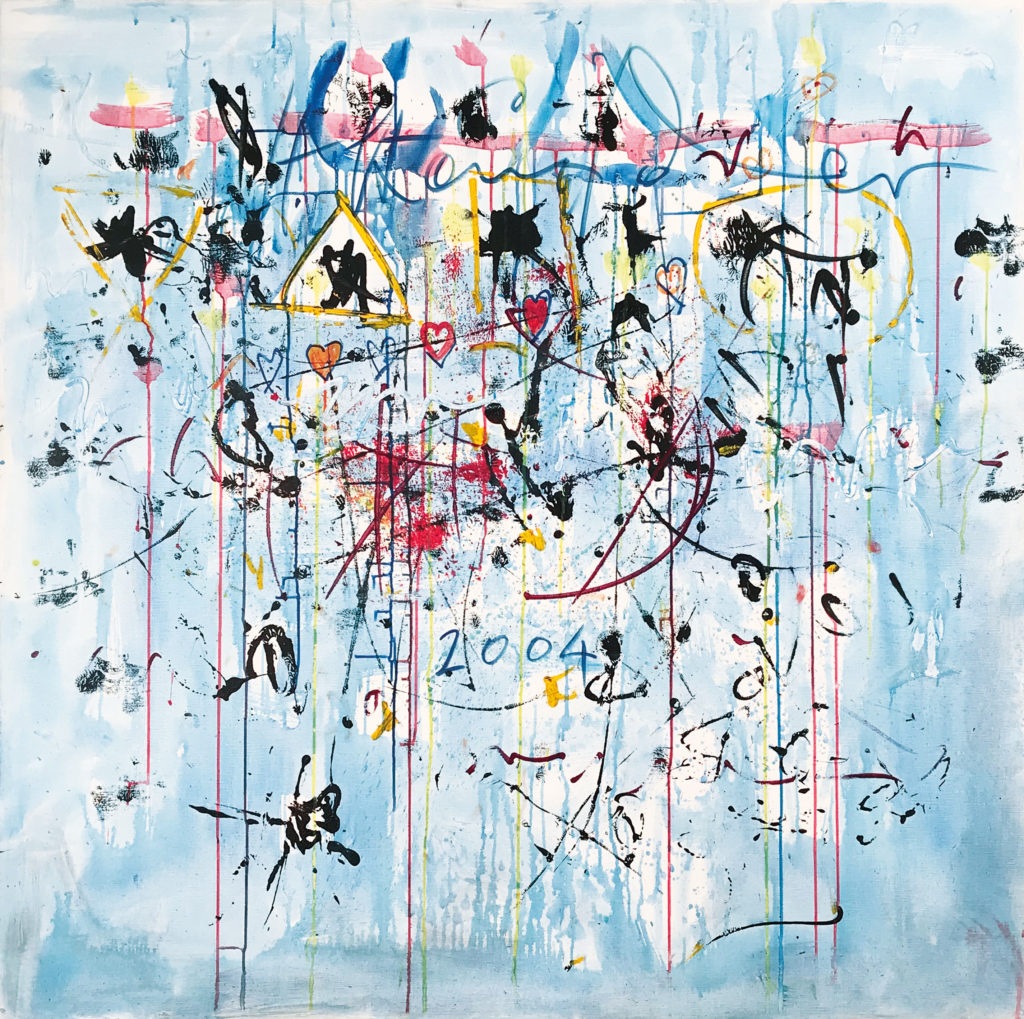 Oil on canvas
signed and dated 2004
150 x 150 cm
The Wind Has Painted Along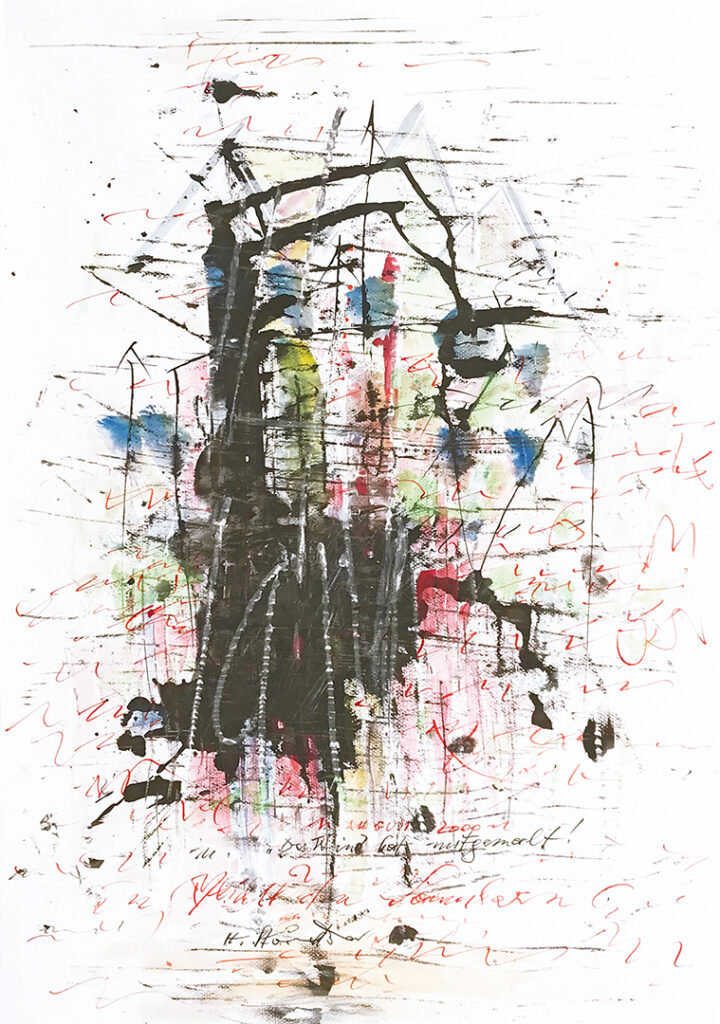 Watercolour and ink on paper
signed and dated 2000
61 x 43 cm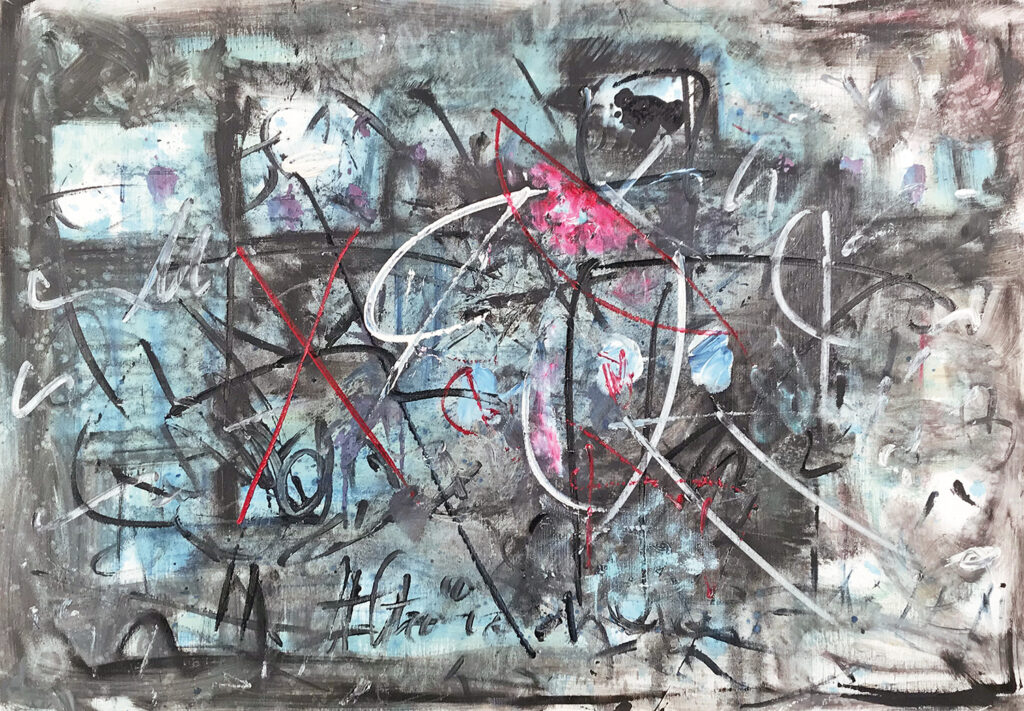 Oil on canvas
signed and verso dated (19)88
70,3 x 100 cm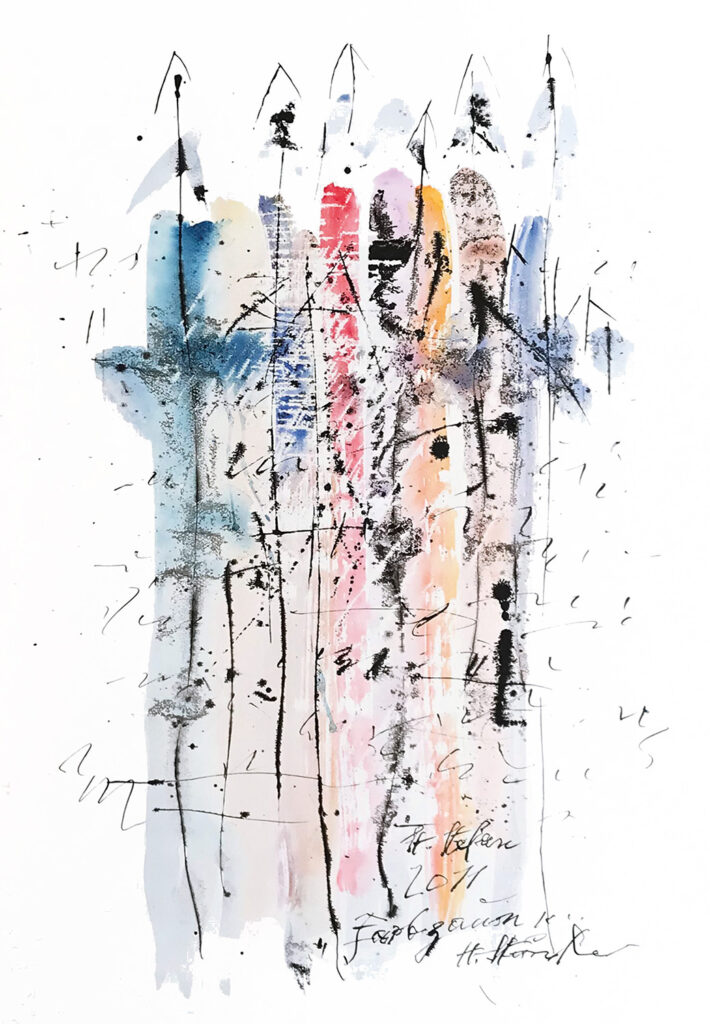 Watercolour and ink on paper
signed, inscribed and dated 2011
58,5 x 41,5 cm