From 1986 to 1993, Eva Wagner studied at the Academy of Fine Arts and the University of Applied Arts in Vienna, where her professors included Markus Prachensky and Arnulf Rainer. In 1992 she received a stipend to work in Italy, and in 1994 began teaching at the University of Applied Arts. Since 2003 she has also taught at the International Summer Academy of Fine Arts in Salzburg. In 2005 she was awarded the Anton Faistauer Prize, in 2008 she received the KAPSCH Art Prize, and in 2011 she was nominated for the Grand Salzburg Art Prize.

As a painter, Eva Wagner draws her inspiration from fleeting everyday moments, using them to create continually new and multifaceted pictorial compositions. Her travels abroad, for example to Marrakech, Dakar, Mumbai and Goa, have also come to play an important role in providing inspiration. Wagner is interested in the impressions left by places beyond the tourist trail and usual sightseeing routes. In her paintings, photographic sketches – such as snapshots taken from a car – become moments in which to pause and reflect. She develops her paintings layer by layer, overpainting and concealing, connecting abstract and concrete elements.
Wagner's works are reminiscent of a painter's intimate aide memoires; images surface from her memory as though emerging from the dark, always on the verge of disappearing again, captured only in her paintings. Landscapes occasionally make an appearance, though they always remain open-ended, lacking any specific geographical localization. The concrete elements of her work are superimposed with traces of paint that has run and geometric lines or areas; they deconstruct and reshape the scenes she portrays, while delicate transparent layers have the effect of drawing a veil of stillness across the image. Movement and stillness, dynamism and stagnation are in perfect equilibrium.
From the series "Indian White
From the series "Meadow Pieces"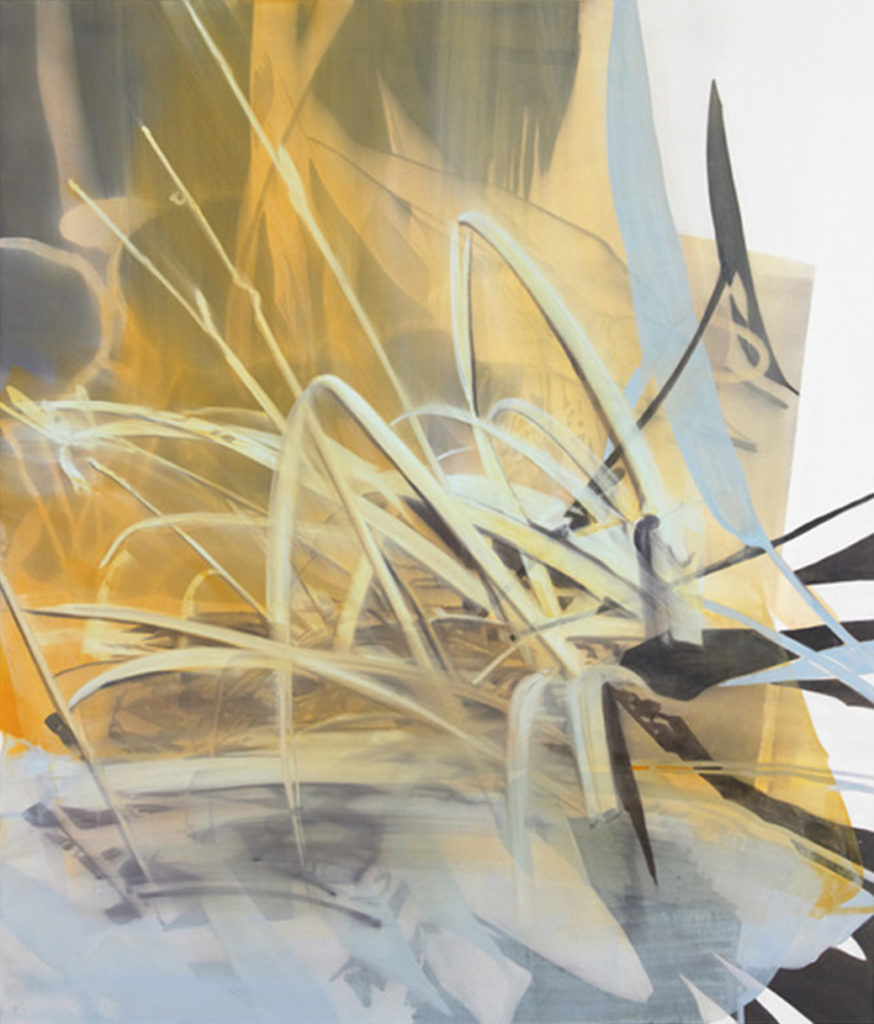 Acrylic / gouache on canvas
verso signed and dated 2021
140 x 120 cm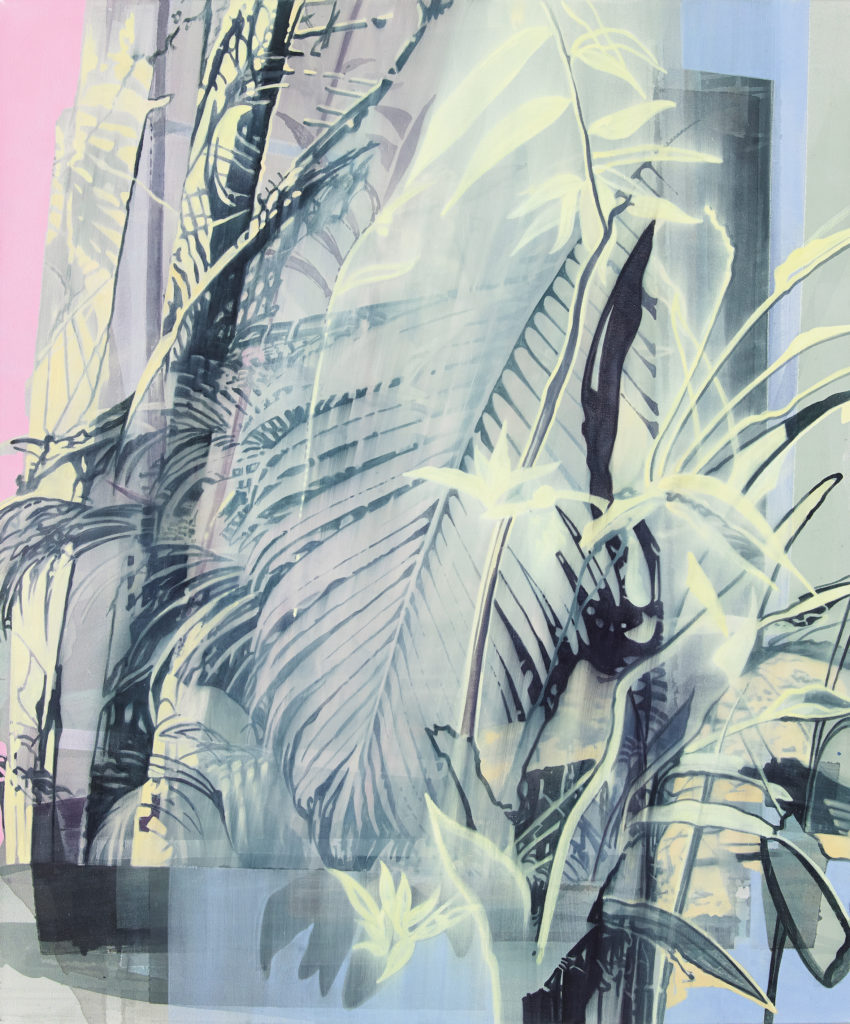 Acrylic / gouache on canvas
verso signed and dated 2020/21
120 x 100 cm
From the series "Indian White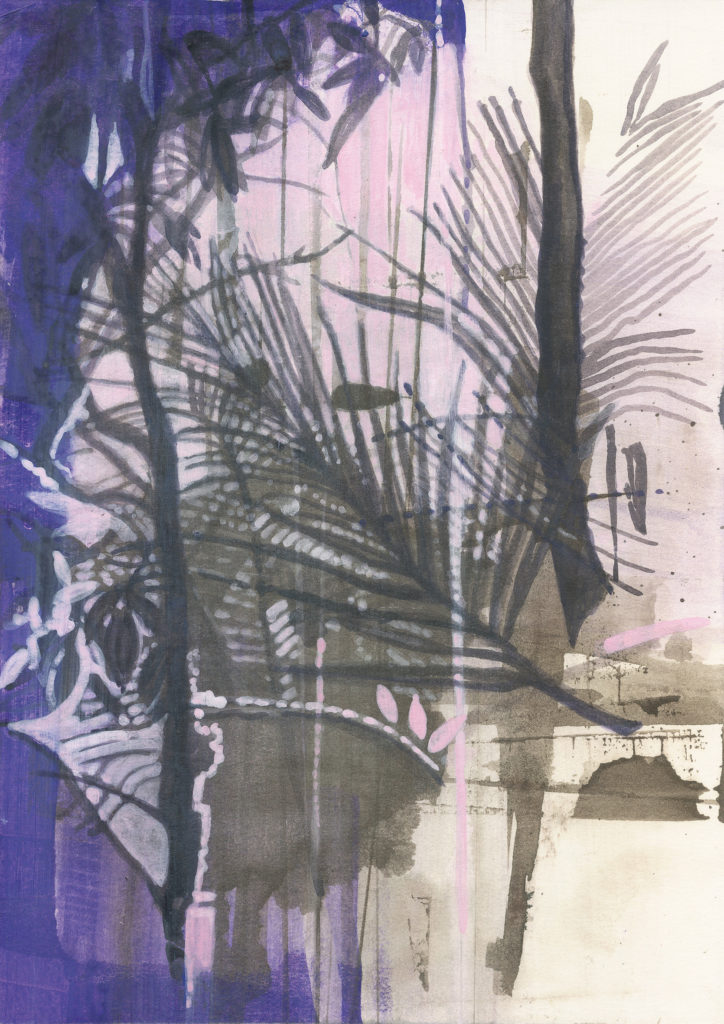 Gouache on paper
verso signed and dated 2020
29,5 x 20,8 cm
From the series "Meadow Pieces"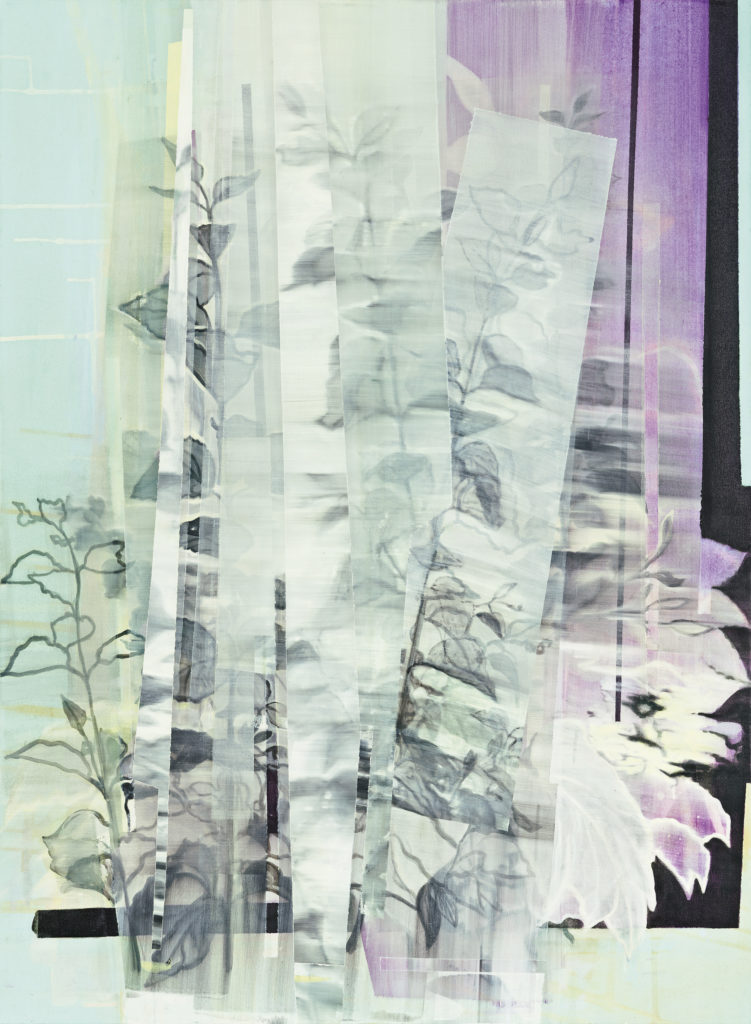 Acrylic / gouache on canvas
verso signed and dated 2019
150 x 110 cm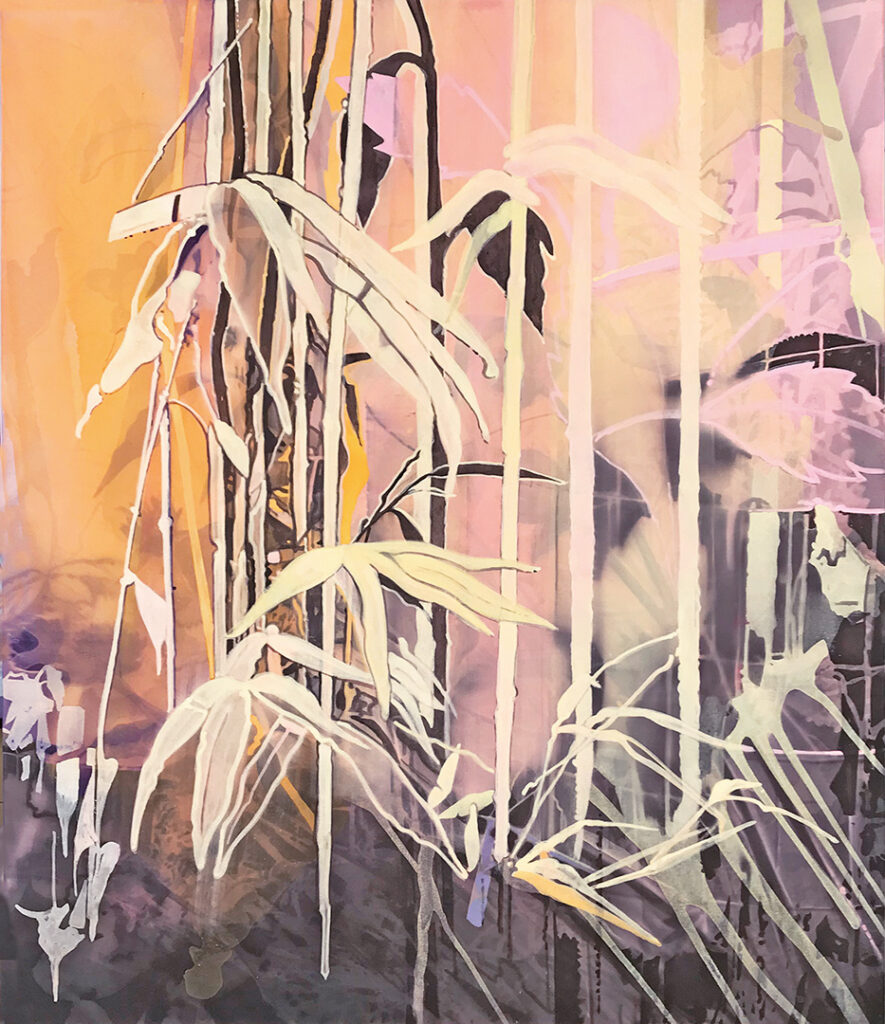 Acrylic / gouache on canvas
verso signed, inscribed and dated 2022
120 x 100 cm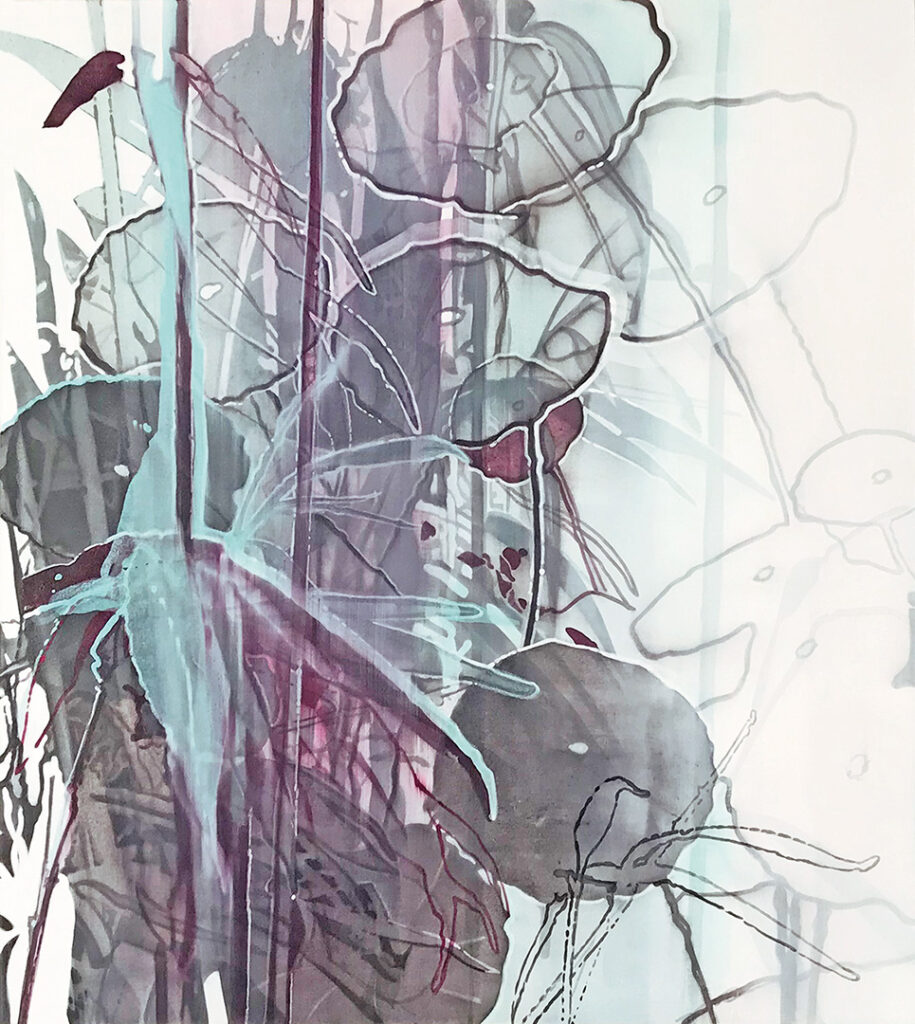 Acrylic / gouache on canvas
verso signed, inscribed and dated 2022
90 x 80 cm