Anton Kitzmüller embarked on his art education in 1984 with private tuition from Fritz Feichtinger, whose work engaged intensively with nature studies. From 1985 to 1986 Kitzmüller attended the University of Art and Design in Linz, where he focused particularly on nude studies in his painting masterclasses. During this period he was in contact with many key figures of the Linz art scene, such as Ludwig Schwarzer, Franz Xaver Ecker, Erich Ruprecht, Josef Fischnaller and Fritz Aigner.

In 1986, he received an invitation from Ernst Fuchs to visit him in his villa in Vienna; Karl Korab also invited him to his studio in the Waldviertel region. The same year, Kitzmüller received a place in Wolfgang Hutter's painting and graphic art masterclass at the University of Applied Arts in Vienna. As a student, he visited several European countries before travelling to England, where figurative art was becoming increasingly established thanks to Lucien Freud – a contrast to the abstract works that dominated Austrian art in the 1980s. In London, the young artist met British painter Stephen Taylor and spent a few months working with him in his London studio. In 1989 he returned to Vienna, where Wolfgang Hutter enabled him to graduate early with a diploma from the University of Applied Arts. Kitzmüller established a studio on his grandfather's estate in Upper Austria, which would become the platform for his creative practice for many years.
Until the early 1990s, Kitzmüller focused primarily on the Old Masters; he found their techniques fascinating and deployed them in the creation of his own works. As he matured as an artist, his own technique of applying numerous layers of paint with translucent glaze in between became a prominent feature of his works. This oil-mixing technique has remained a constant in the composition of his works throughout all his creative periods, even if his interests have more recently come to focus on Expressionist and Impressionist means of form and expression.

Two decades of actively exhibiting his work in museums, galleries and art fairs, as well as the accompanying reviews in daily newspapers, art journals and television programmes, are a clear indication of the increasing attention being paid to Kitzmüller's work. His paintings have been exhibited in countries including Austria, Germany, the Netherlands, France, Great Britain, Belgium, Poland, Italy, Switzerland and the USA and have won numerous prizes. They can be found in the collections of Rudolf Leopold (Leopold Museum, Vienna) and Leonie von Rüxleben (Lübeck Art Museum). In 2008, the Cologne-based film studio September Film produced Das Maß der Dinge [The Shape of Things], a comprehensive film portrait of Anton Kitzmüller.
View of the Bäckerstrasse
View of the Bäckerstrasse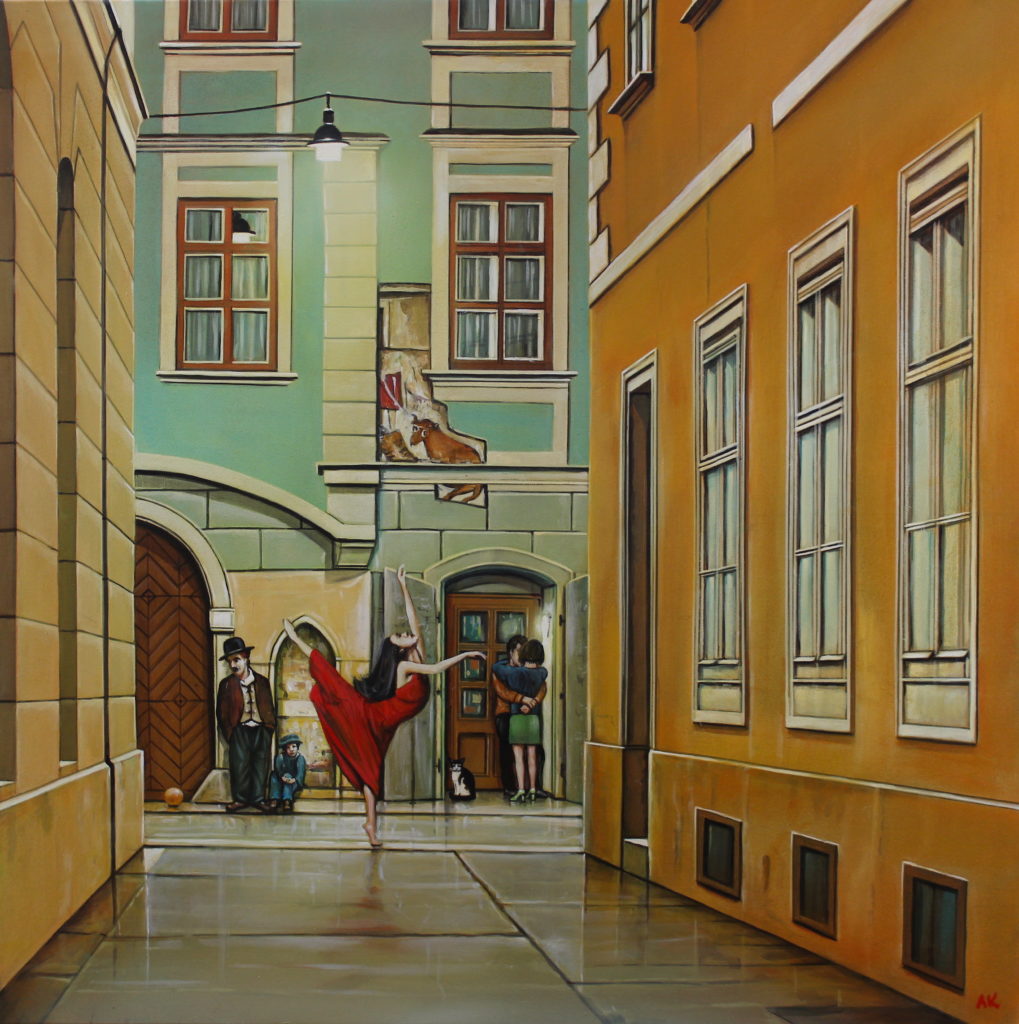 Oil / acrylic on canvas
monogrammed, verso signed, 2018/2019
100 x 100 cm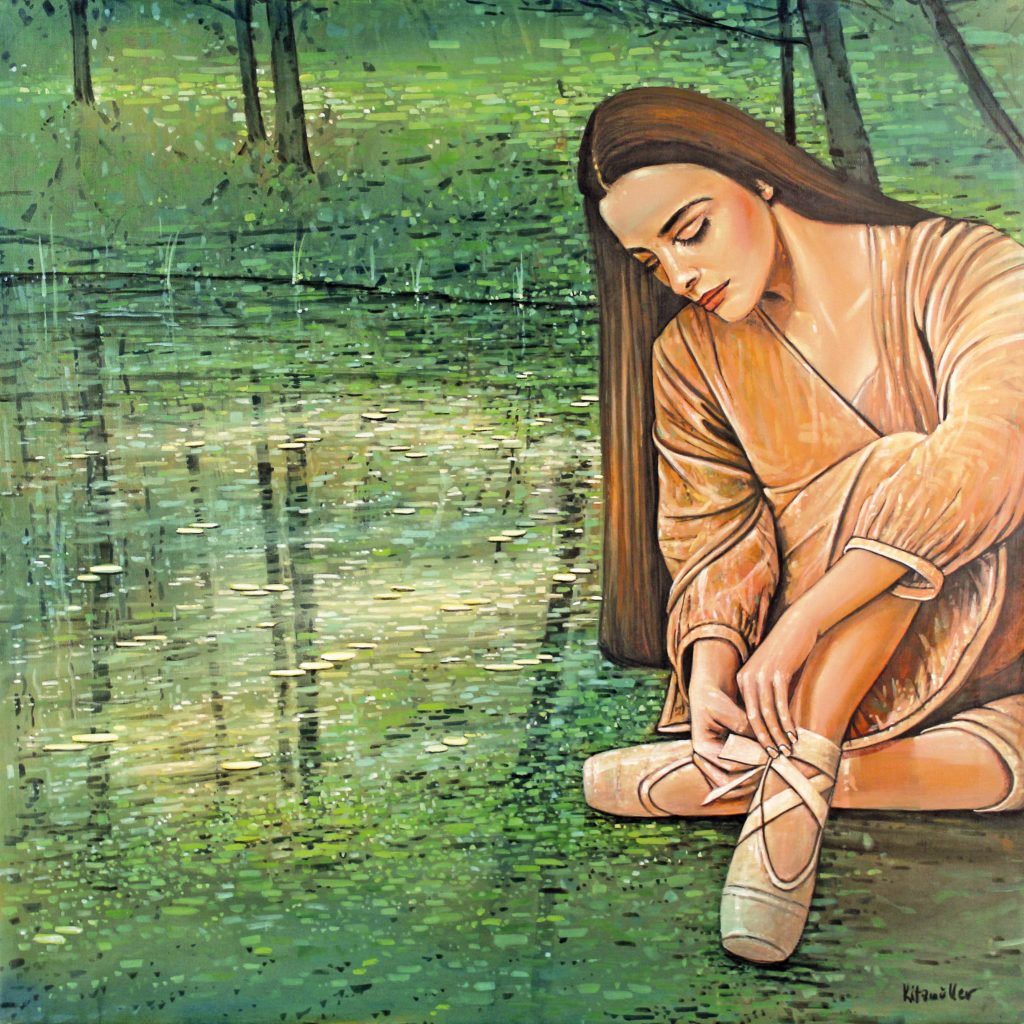 Oil / acrylic on canvas
signed, 2020
80 x 80 cm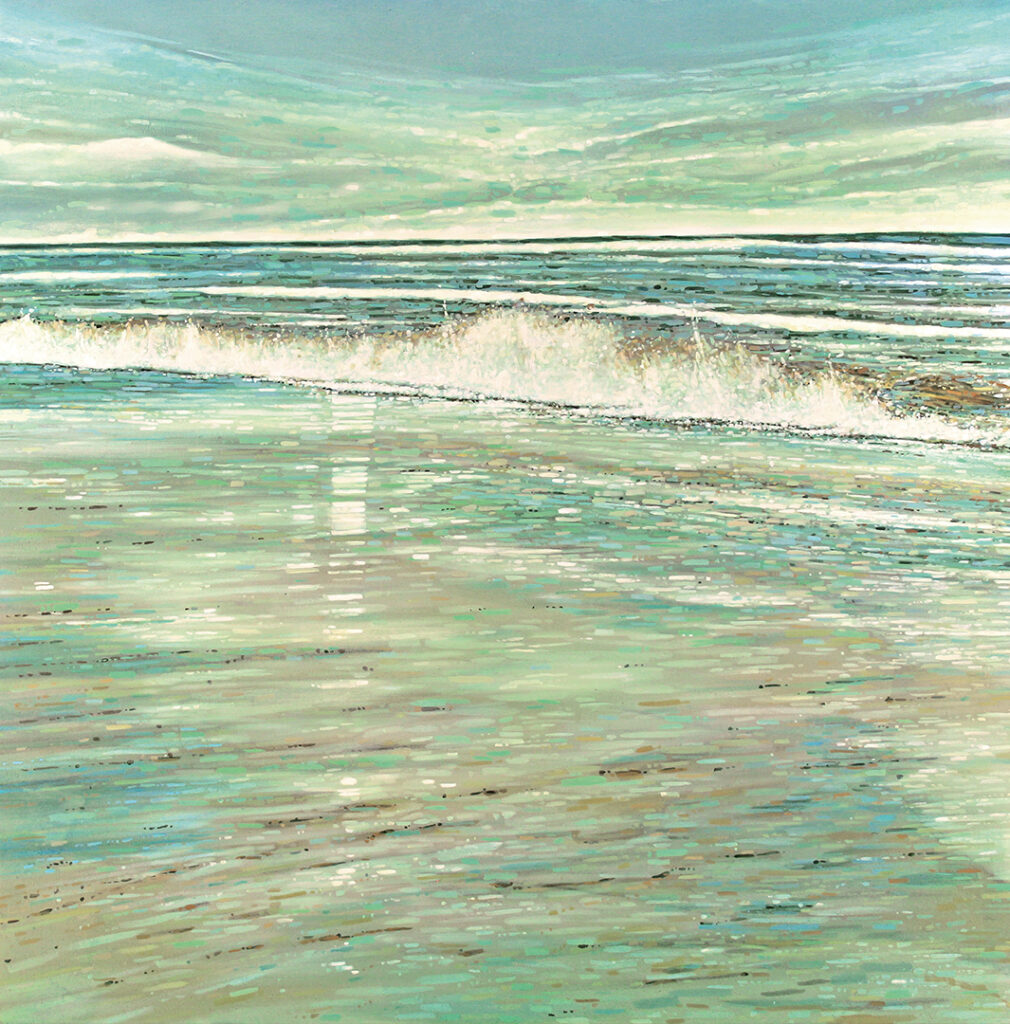 Oil on canvas
verso signed, 2021
100 x 100 cm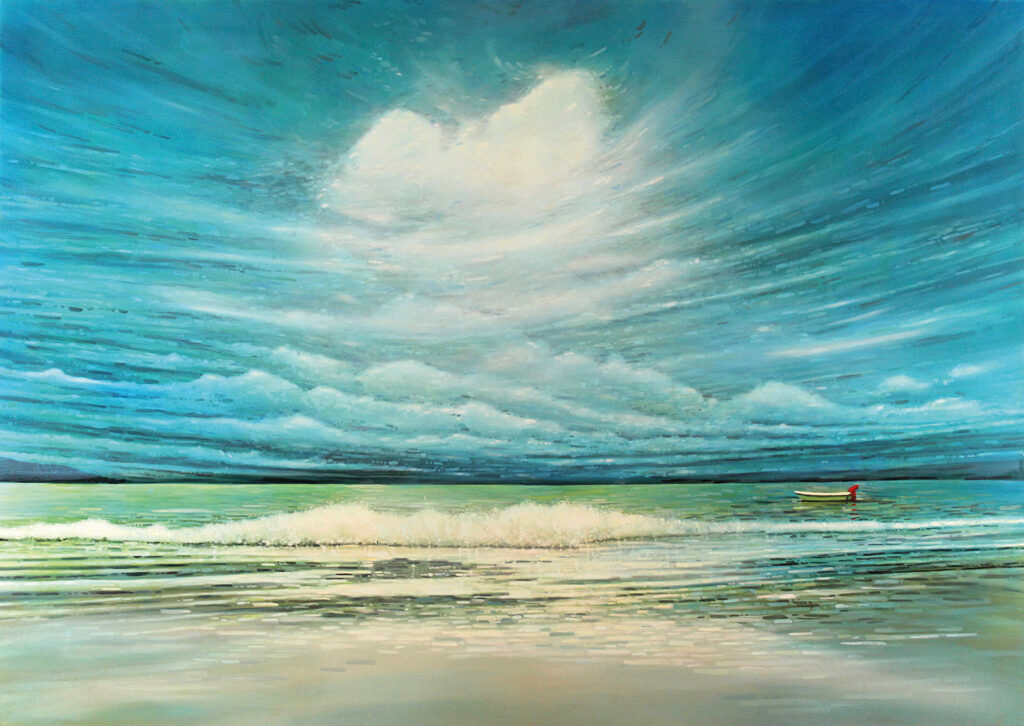 Oil on canvas
verso signed, 2021/22
100 x 140 cm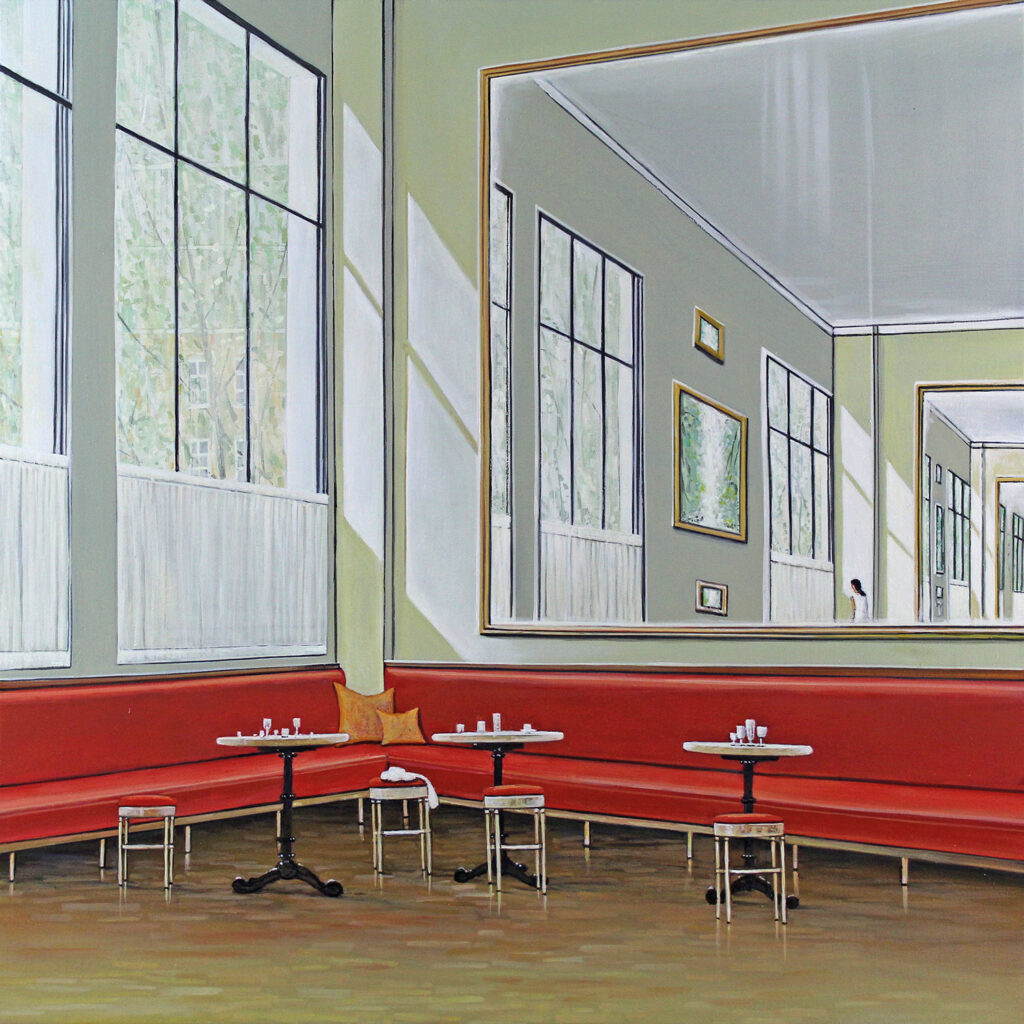 Oil on canvas
verso signed, 2022
80 x 80 cm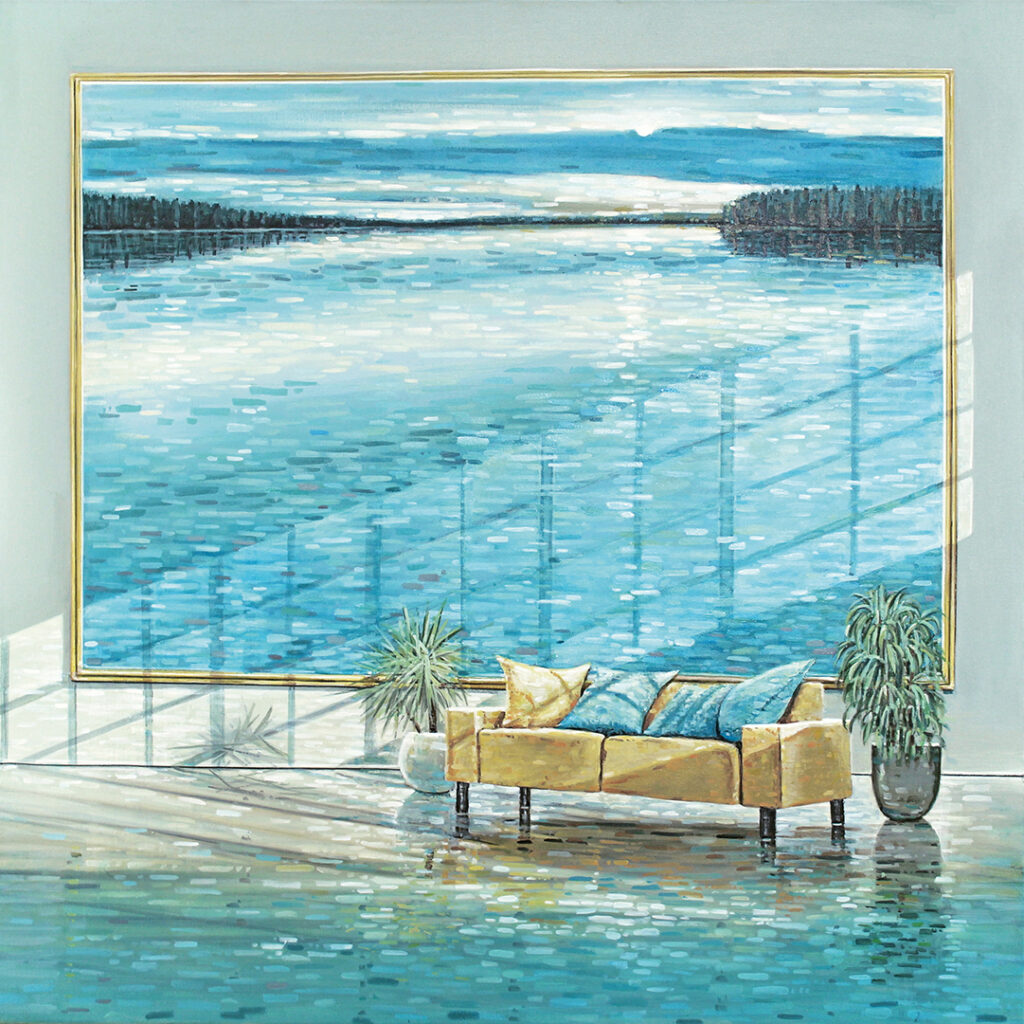 Oil on canvas
verso signed, 2022
80 x 80 cm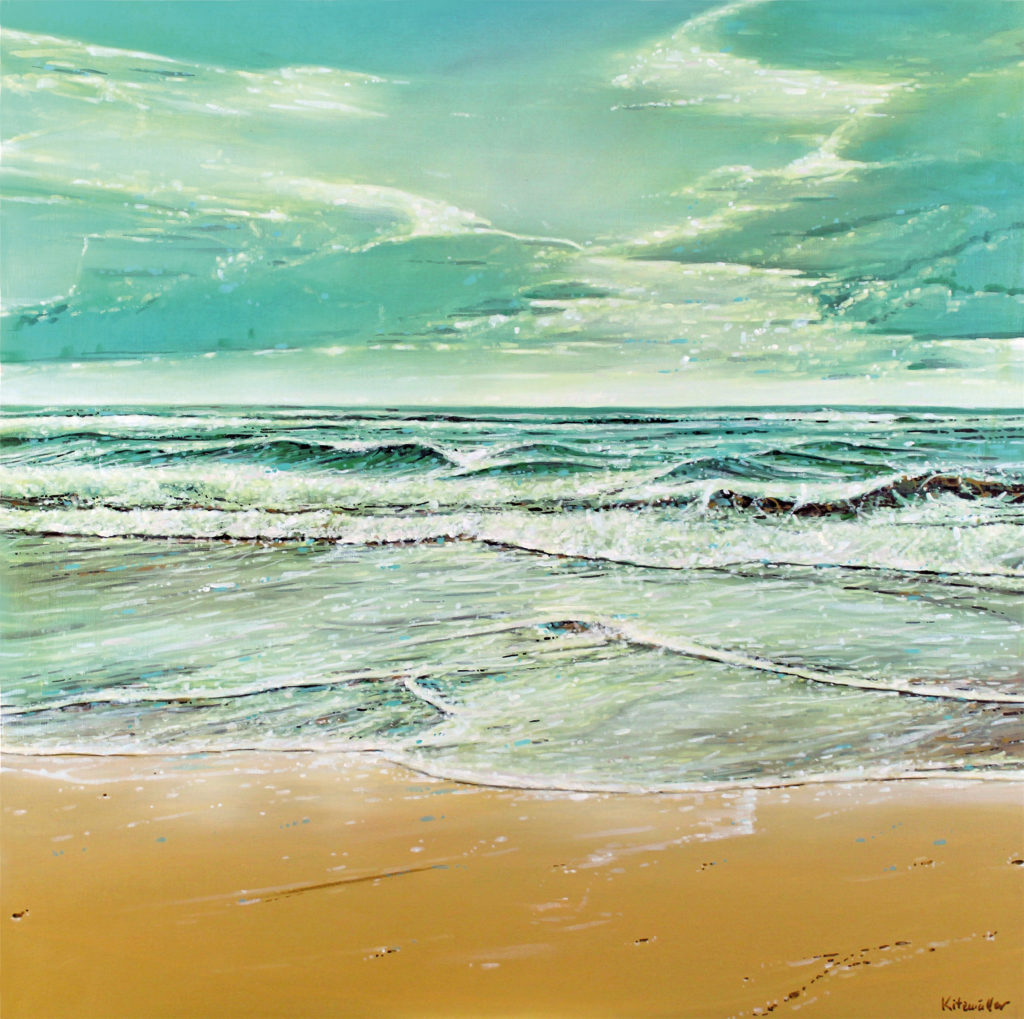 Oil / Acrylic on canvas
verso signed, 2021
80 x 80 cm