born 1969, Bruneck (Südtirol)
Born in Bruneck/Brunico, Wolfgang Zingerle began his education in Gröden/Val Gardena, going on to study in Vienna from 1993 to 1997 and later at Berlin University of the Arts. He graduated in 2000 with a paper on Art Informel at the Accademia di Belle Arti di Bologna. From 2001 to 2006 he taught in the art college at the Humanist grammar school in Bruneck. Today, Zingerle is a freelance artist who divides his time between Percha/Perca (in the province of Bozen/Bolzano) and Venice. His oeuvre is broad, ranging across painting, glass art, graffiti, sculpture, statuary art, land art installations, art in architecture, conceptual and media art, and art within the context of social projects.

In 2008, in collaboration with Manifesta 7, Zingerle created the biggest land art project in the Alps: "Gold Target". The project centred on the recovery of an old railway pillar belonging to the former Imperial Railways, which traversed the Puster Valley and played its part in several important chapters of European history. When a new railway line was opened in 1975, the supporting pillar became an unused granite monolith. Wolfgang Zingerle, however, transformed it into a golden icon, thus fulfilling one of art's most important mandates: to liberate debris from the past and give it new meaning.
Other interesting results of Zingerle's creative practice include the glass sculptures that form an important part of his body of work. His paintings, meanwhile, give us a glimpse of future, or even sunken habitats. His landscapes don't manifest themselves in specifics on the canvas, yet the viewer can sense them – they are suggested, perhaps, in a stream of colour reminiscent of a waterfall, or a line that could be interpreted as the horizon.

Zingerle's most recent success is an art exchange with South Korea. In 2019, thanks to the Longega Project, he was given the chance to dive into a new artistic world. His success was such that he was invited to take part in the international art biennale in Gwangju.
Blue Ascidian (Bali, Indonesia)
Polycarpa Aurata (Caroline-Atoll)
Blue Club (Yap, Micronesia)
Didemnum Molle (Yap, Micronesia)
Blue Ascidian (Bali, Indonesia)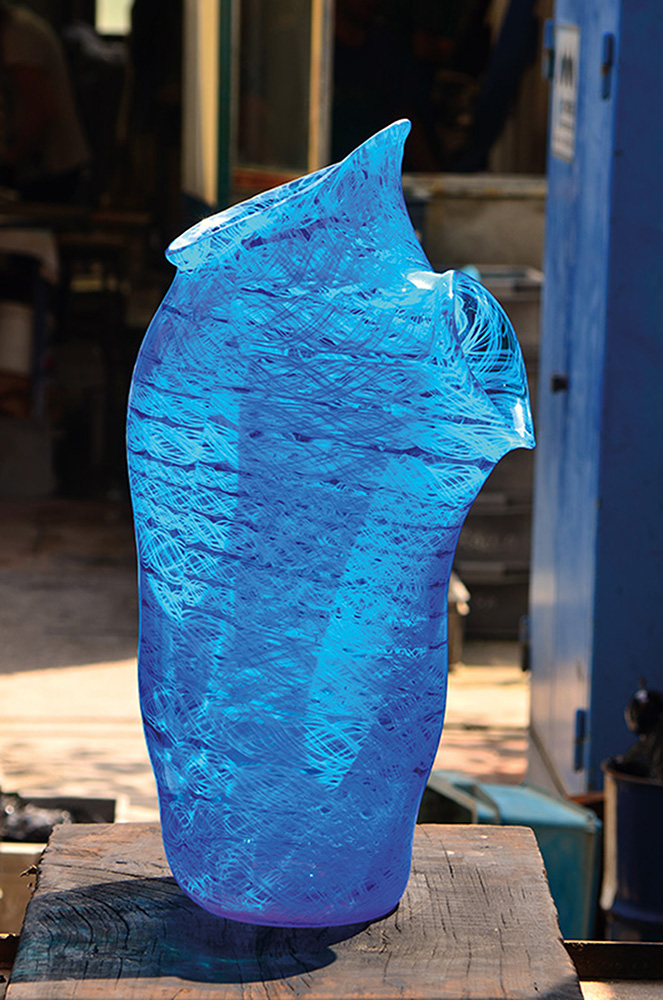 Murano glass, Maestro vetraio: Andrea Zilio
signed and dated 2018
59 x 28 cm
Polycarpa Aurata (Caroline-Atoll)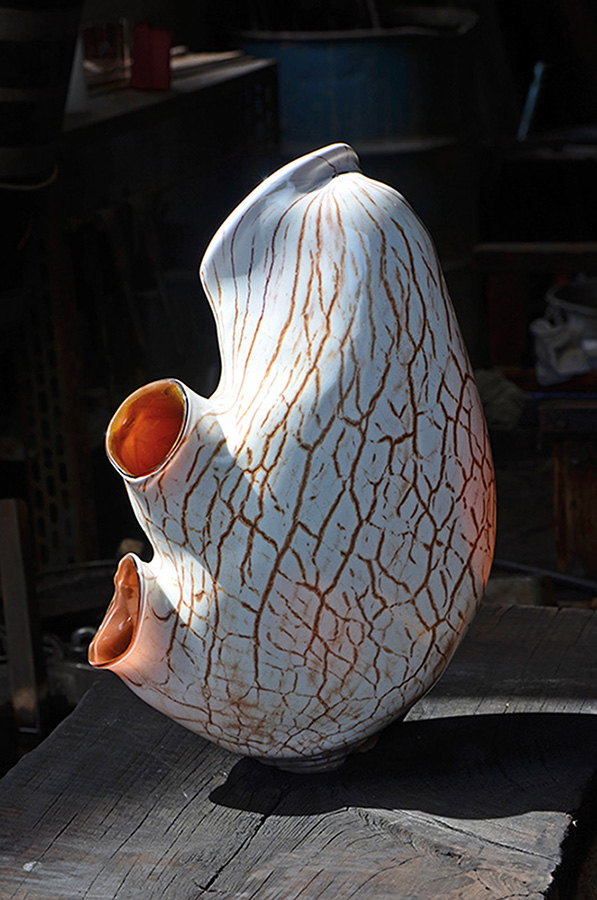 Murano glass, Maestro vetraio: Andrea Zilio
signed and dated 2018
33 x 25 cm
Blue Club (Yap, Micronesia)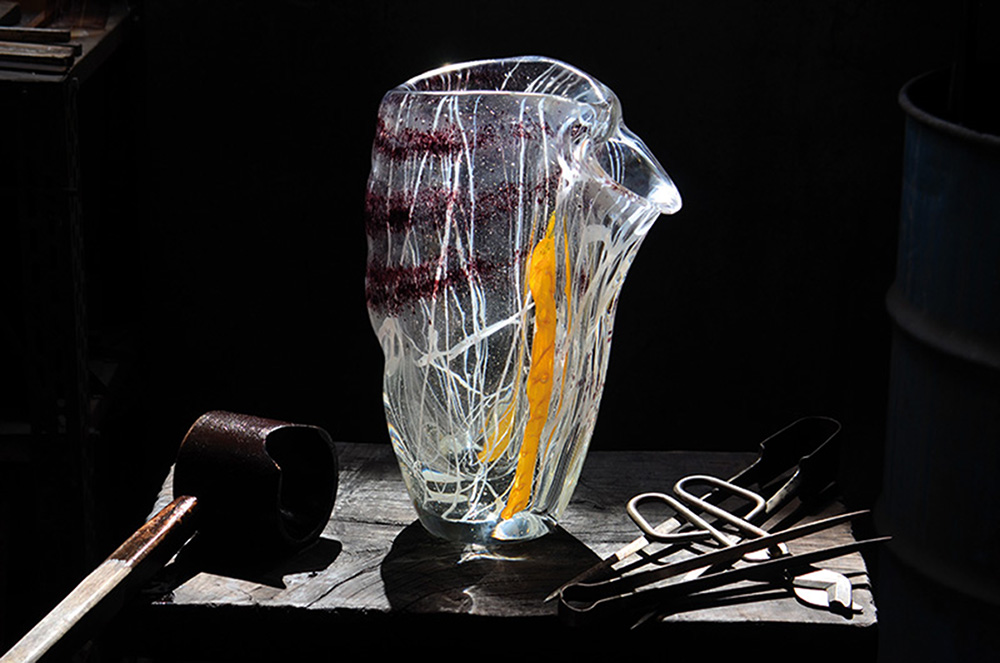 Murano glass, Maestro vetraio: Andrea Zilio
signed and dated 2018
39 x 26 cm
Didemnum Molle (Yap, Micronesia)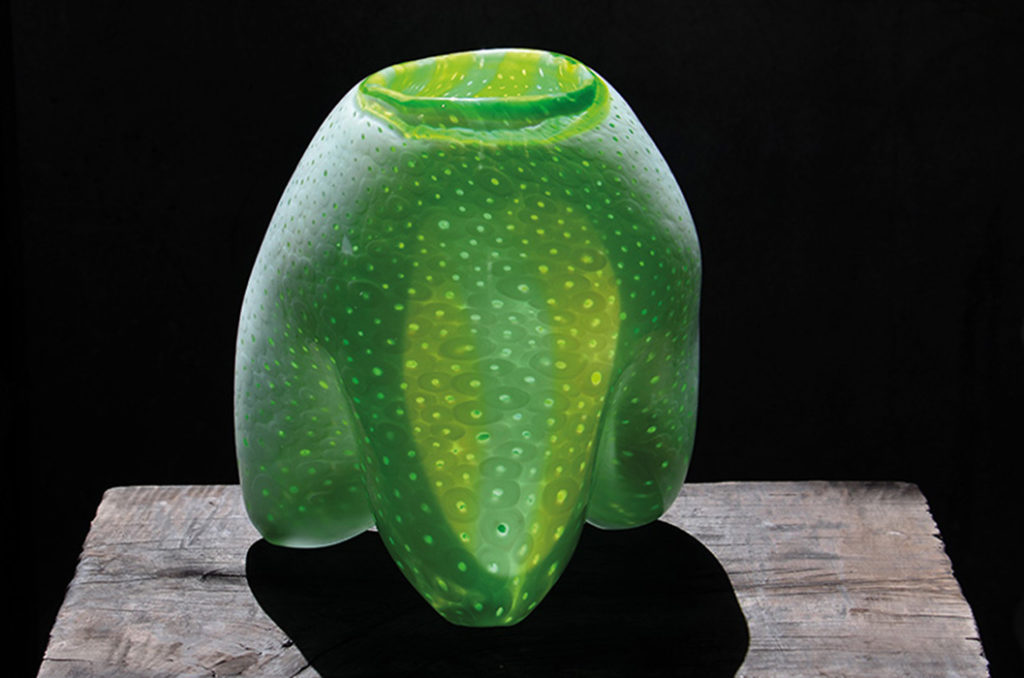 Murano glass, Maestro vetraio: Andrea Zilio
signed and dated 2018
34 x 34 cm