Vienna 1927 – 2015 Vienna
Over recent years, a growing interest in works by contemporary Austrian painters has been evident on the art market. The tension between modernity and post-modernity has held particular potential, ensuring that prices rose consistently. One such artist who enjoys the attention of both collectors and museum experts is Soshana.

Born Susanne Schueller in Vienna, the artist was forced to leave her homeland in 1938. Being uprooted at such a young age had a profound impact on her, and she became a cosmopolitan world traveller, spending her life at the intellectual intersections of the modern art scene. In 1953 she began working in Paul Gauguin's former studio in Paris, and established friendships with Jean Paul Sartre, Alberto Giacometti and Pablo Picasso.

Besides her creative impulses, Soshana had a talent for meeting significant figures from all walks of life – be it politics, culture or philosophy – including the philosopher and then-president of India Sarvepalli Radhakrishnan, but also Albert Schweitzer and Ronald S. Lauder. The lively exchange of ideas that resulted from such encounters found its way into her unique oeuvre, which speaks of a constant longing for freedom and self-determination.


In life, Soshana satisfied these needs with an inexhaustible passion for travelling. The road led her to London and Jerusalem, while an interest in foreign cultures also took her to the Middle and Far East, North and South America, to Africa and the South Pacific. Her paintings are an eloquent testament to the diversity of these cultures and the inspiration they provided.

At the end of the 1950s, Soshana was in close contact with Scandinavia's Cobra group, and studied Japanese calligraphy. In 1952, she visited Marc Chagall in Saint-Paul de Vence, where she first came into contact with Art Informel, a foundational new movement of post-war art that continues to exert an influence today. Inspired by the emotional, spontaneous and gestural techniques used by Art Informel painters, Soshana developed a style in which she contrasted individual, hieroglyphic-like objects with ambiguous image spaces.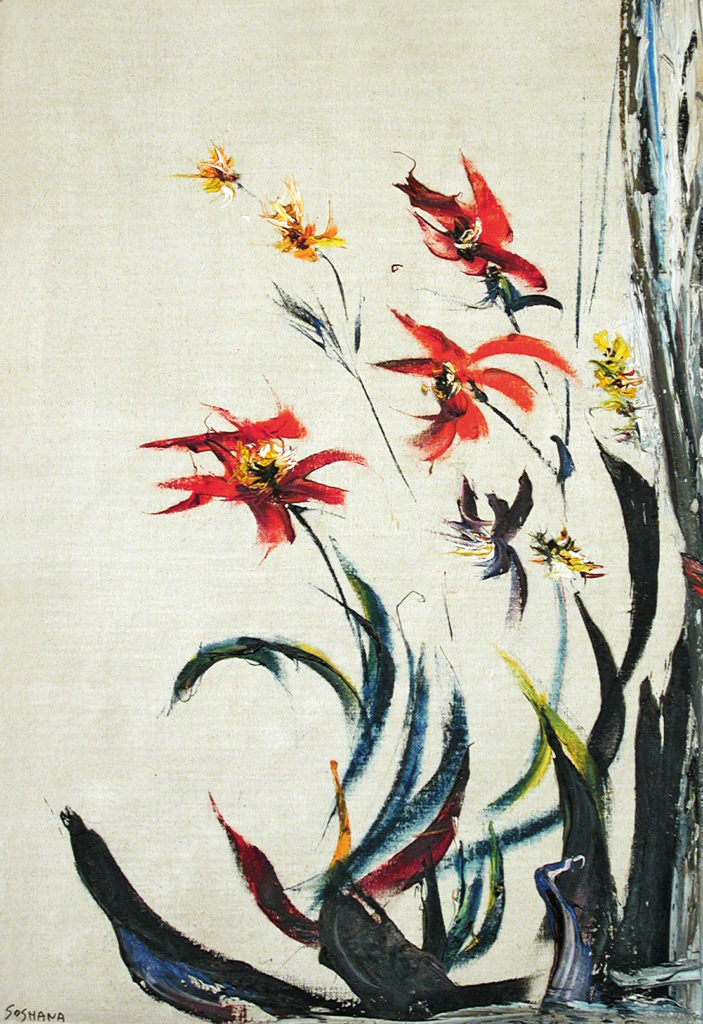 Oil on canvas
1953, WVZ-Nr. 921
74 x 50 cm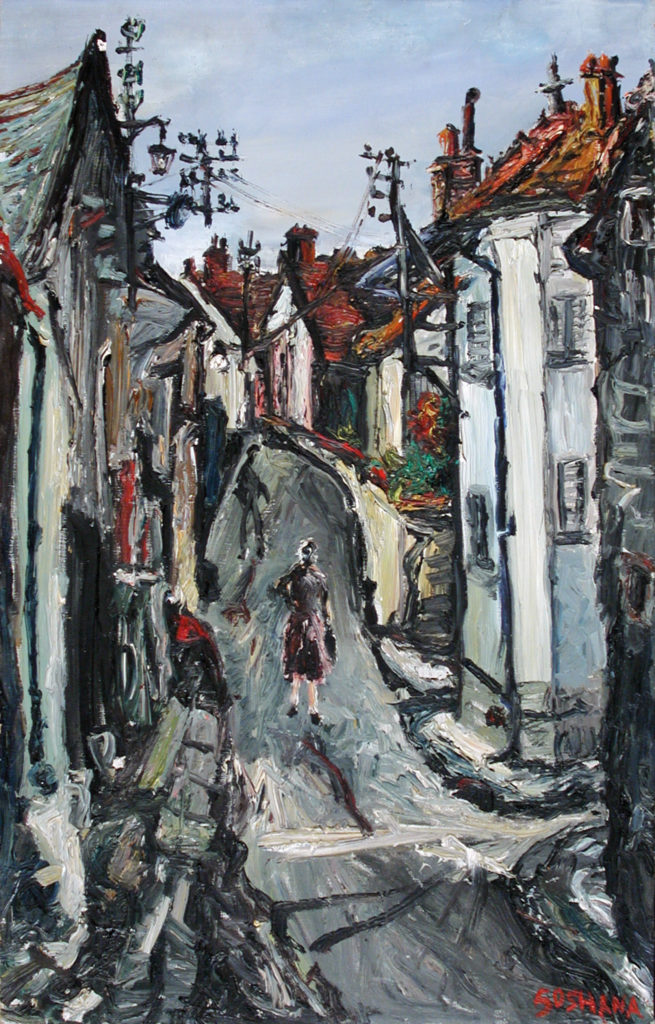 Oil on canvas
signed, verso inscribed and dated 1953
WVZ-Nr. 2565
74 x 46 cm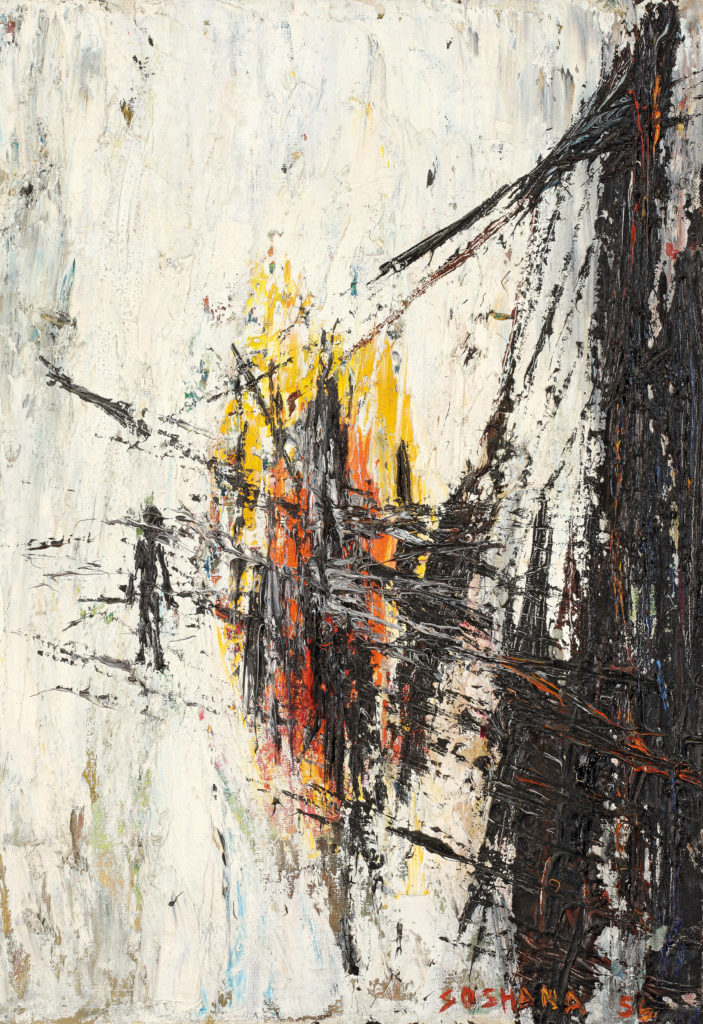 Oil on canvas
signed and dated (19)56
WVZ-Nr. 1941
55 x 38 cm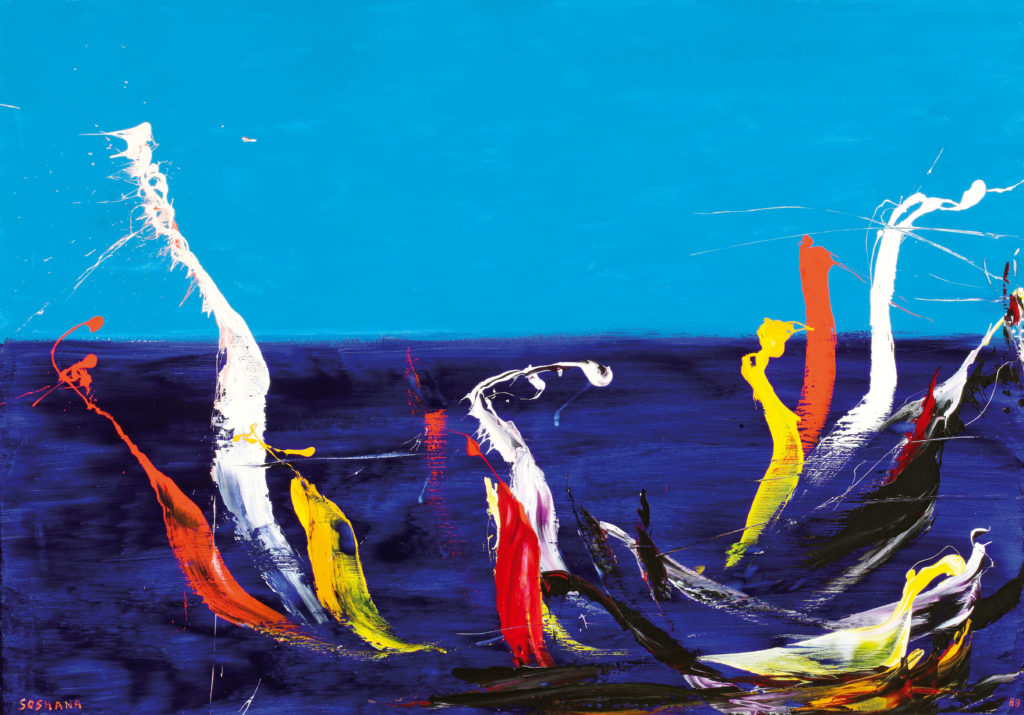 Oil on canvas
signed and dated (19)88
80 x 115 cm