Maximilian Verhas is an eminent German sculptor. He graduated from high school in Düsseldorf in 1981 and completed various internships (including costume design in Cologne and graphic design in The Hague) before embarking on a course of studies at the Academy of Fine Arts in Nuremberg. He studied painting and graphic art under Clemens Fischer and Georg Karl Pfahler, and figurative sculpture under Christian Höpfner. In 1985 Verhas took a job as a metal construction designer, and in 1986 he began studying at the College of Fine Arts in Berlin. In 1987 he began developing steel compositions and made a study visit to the College of Art in Canterbury. A further study visit followed in 1989, this time in New York City. In 1990 he graduated as a masterclass student of David Evison, under whom he studied abstract steel sculpture. Maximilian Verhas lives and works in Berlin.
Maximilian Verhas became famous for his "Rolling Bodies", which he has been creating since the 1990s. A special distribution of mass allows them to be set in motion with only a gentle push. His abstract metal sculptures are also well known for their extraordinary shapes and the intriguing play of light on their smooth surfaces.

As well as exhibiting his work in numerous solo and group shows in Germany, the Netherlands, Austria and India, Maximilian Verhas has seen his sculptures acquired by private and public collections in Austria, Switzerland, Canada, Turkey, Latin America and the USA, among others.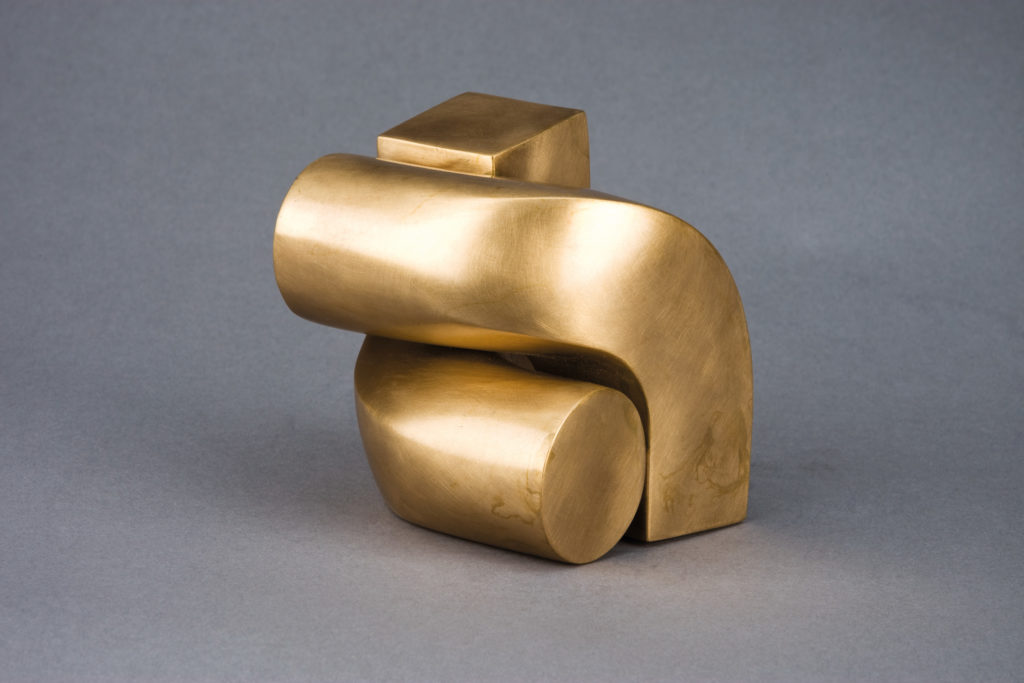 Bronze, 6/25 Expl.
signed, WVZ 65
10 x 12 x 12 cm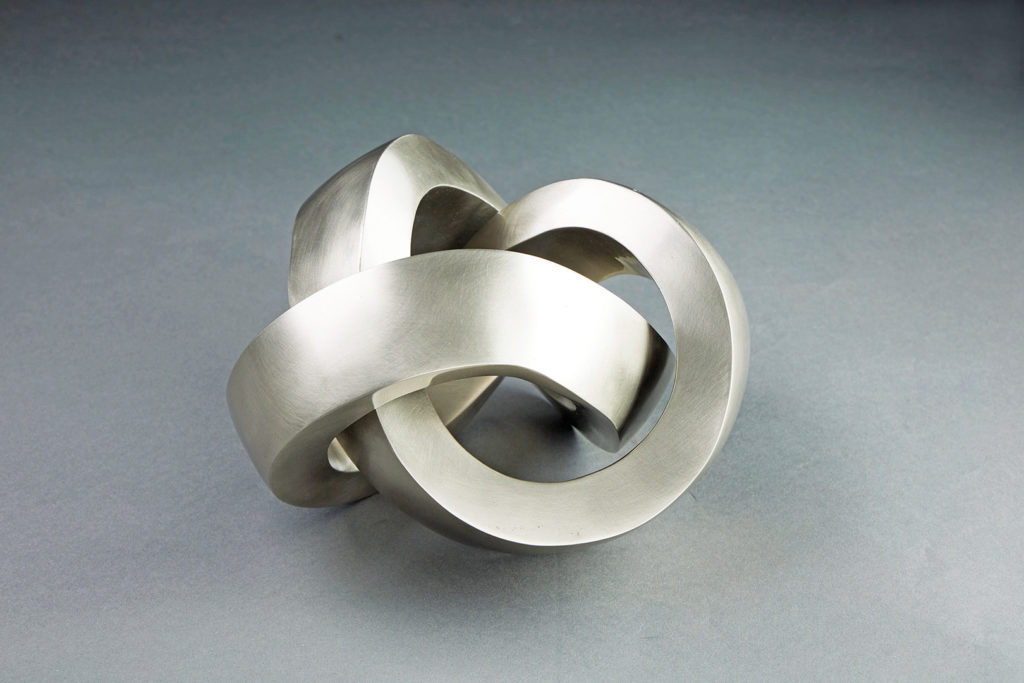 Nickel silver, 7/25 Expl.
signed, WVZ 222, 2010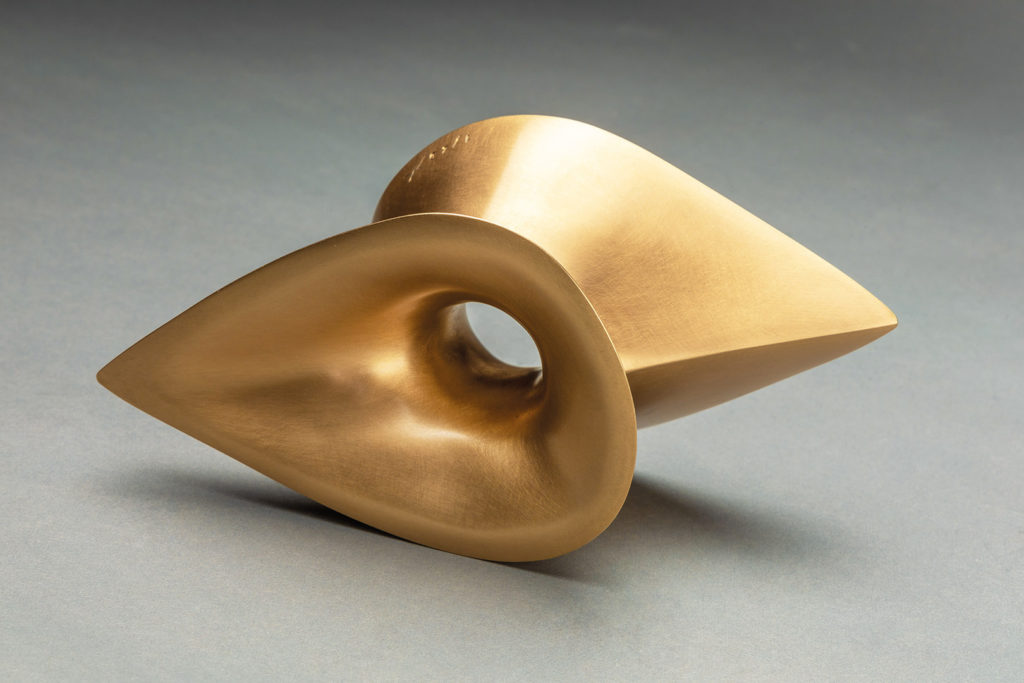 Bronze, 1/25 Expl.
signed, WVZ 282, 2019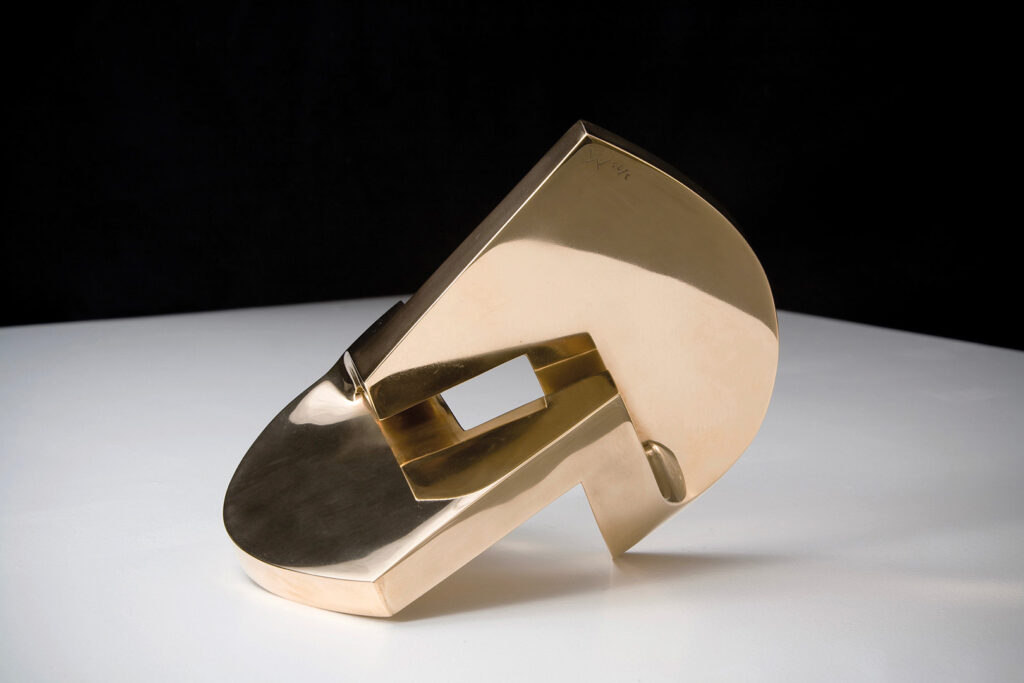 Bronze polished, 6/25 Expl.
signed, WVZ-Nr. 112
21 x 26 x 21 cm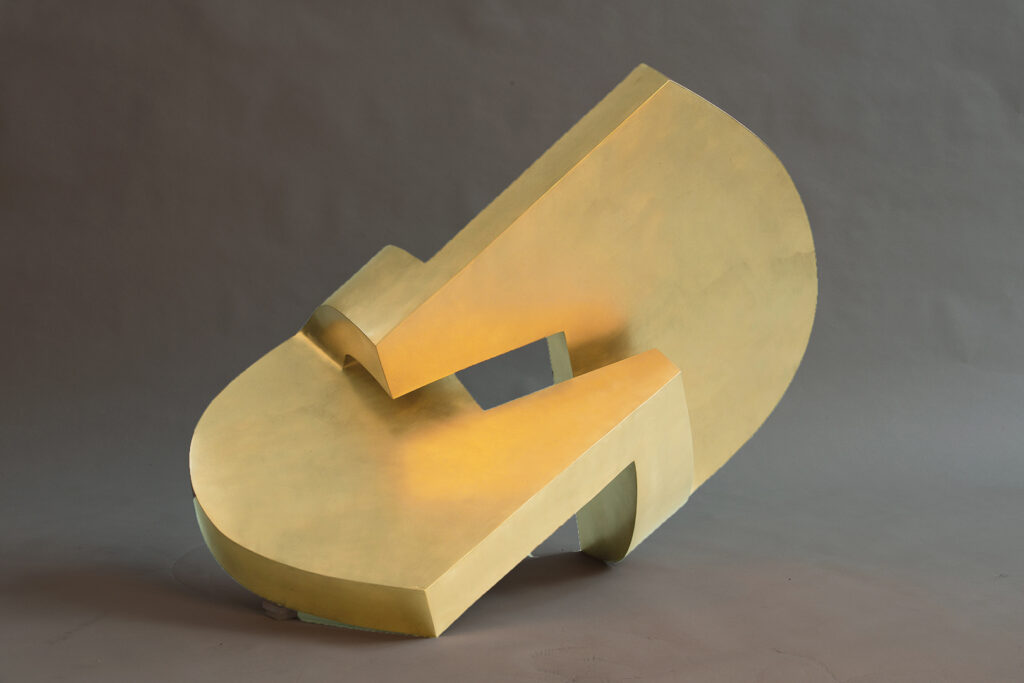 matted bronze, 2/5 Expl.
signed, WVZ-Nr. 235
90 x 76 x 76 cm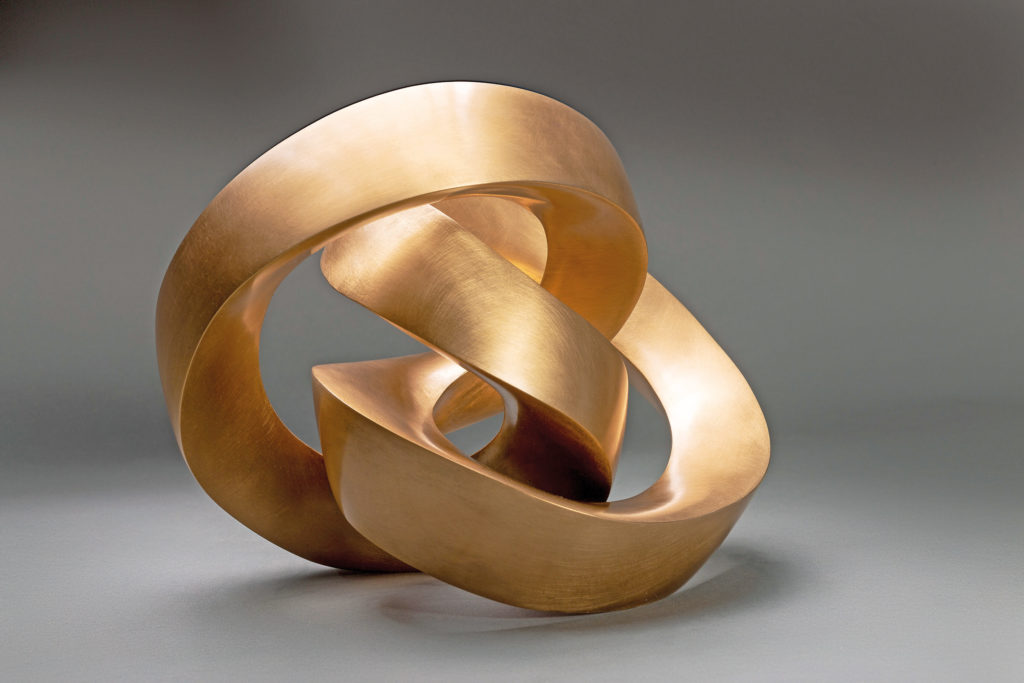 Bronze, 18/25 Expl.
signed, WVZ 264
23 x 19 x 17 cm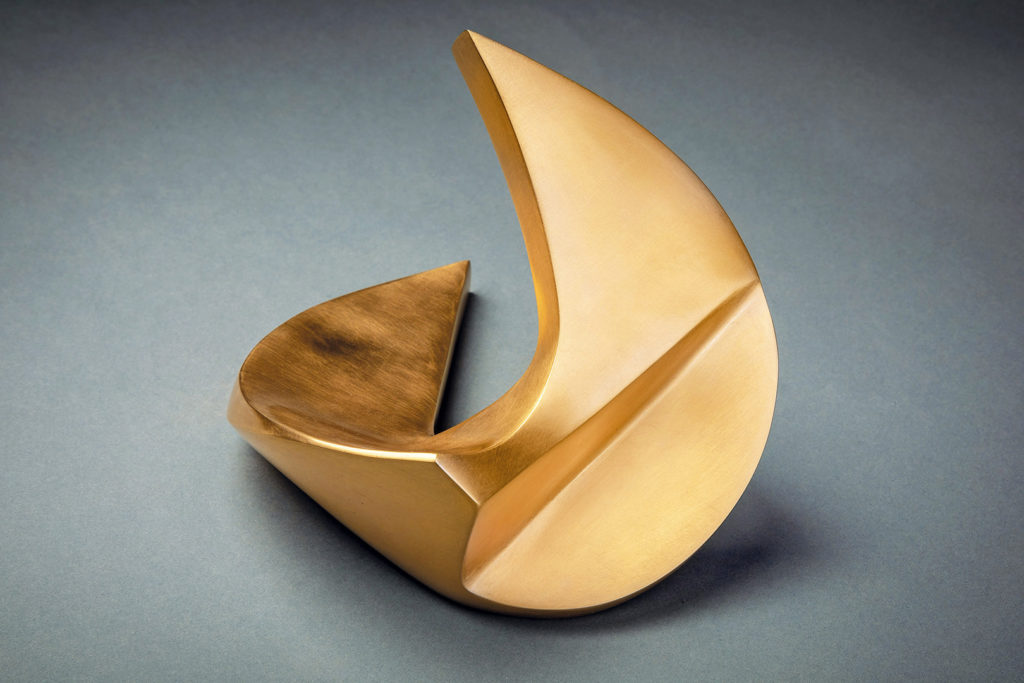 Bronze, Expl. 1/25
signed, WVZ 288, 2019
14 x 16 x 16 cm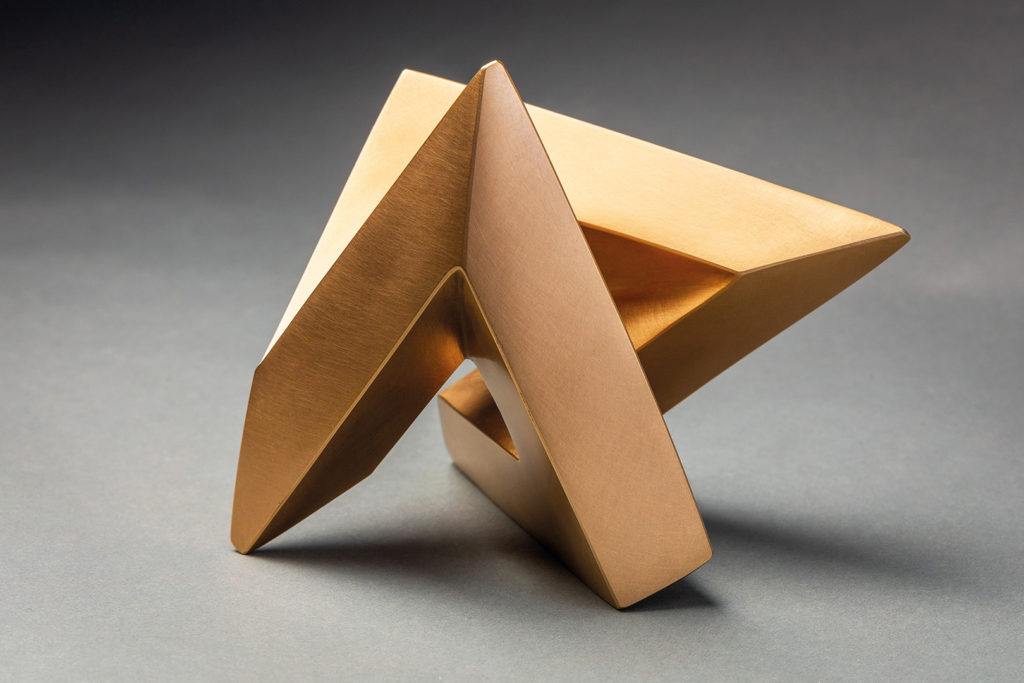 Bronze, Expl. 2/25
signed, WVZ 271, 2020
14 x 17 x 15 cm