Vienna 1929 – 2008 Vienna
"A picture requires a topic. That's what makes a picture different to a pattern, to decoration … though even decorations consist of lines, rings, areas. But everything that moves in the direction of intellect, of truth, requires an idea, a topic, a subject. That is why it is impossible to speak of a painting without a subject." (Josef Mikl)

Josef Mikl was one of the greatest players on the Austrian art scene in the second half of the 20th century. From 1948 to 1955, as a student in Josef Dobrowsky's masterclass at the Academy of Fine Arts in Vienna, he was a member of the Art Club, where great artists such as Maria Lassnig and Friedensreich Hundertwasser came together. In 1956, he founded the "Galerie by St Stephen's" group along with Wolfgang Hollegha, Markus Prachensky and Arnulf Rainer, strongly influenced by the Art Informel movement of North America. Over the years that followed they would lead the avant-garde scene in Vienna, whose greatest patron was the legendary Monsignor Otto Mauer, director of the gallery.

In 1964, Josef Mikl exhibited his work at documenta III in Kassel, in 1968 he represented Austria at the 34th Venice Biennale, and in 1977 he took part in documenta 6. In 1969 he was appointed professor at the Academy of Fine Arts in Vienna, and from 1972 to 1997 he led the evening life-drawing class. A work of particular significance was his artistic design for the Redoutensaal in Vienna's Hofburg palace, commissioned by the Republic of Austria when a fire destroyed the existing ballroom.
While this list of achievements says a considerable amount about Mikl as an artist, his true significance lies not just in the milestones of his career, but in his oeuvre as a whole. Mikl's works are unmistakeable: despite the many transformations his creative practice underwent, he always remained true to himself as an artist. His efforts to achieve a certain sculptural quality on the one hand, and his command of the canvas on the other, form two important poles in his work.
Furthermore, Mikl spent his life protesting against descriptions of himself as an abstract artist, continually stressing: "It all begins in nature. She is the greatest teacher. On top of this comes innovative talent …" His entire body of work is steered by a lively tension between subject and abstract, and, to this day, it has lost nothing of its topical quality, which is rooted in solemnity, poise and consistency.
Over the years, Mikl's paintings came to concentrate on consolidating colourful areas and rudimentary shapes, determined in particular by vibrant primary colours. For Mikl, it was essential to find shapes during the creative process, a gestural style of painting supported by considered calculation. The brushstrokes he made with his sweeping arm movements lend a feather-light, elastic resilience to his compositions. And while the artist might be the one who applies layers of paint, bringing them into harmony with one another, it is the elementary curves so characteristic of his style that make Mikl's works unique.
Literature:
Artur Rosenauer: "Zu Josef Mikl", in: Josef Mikl: Große und kleine Bilder, Künstlerhaus Graz 1992 I Interview with Josef Mikl – Wolfgang Drechsler, in: Wolfgang Drechsler: Ansichten. 40 Künstler aus Österreich im Gespräch mit Wolfgang Drechsler, Salzburg ۰ Wien 1992 I Josef Mikl (ed.): Mikl – Johann Nestroy, Häuptling Abendwind – Vorarbeiten, Bühnenentwürfe, Ölbilder, Graphik, 1994 – 1998, Wien 1999 I Elisabeth Pokorny-Waitzer for the Essl Collection, Essl Museum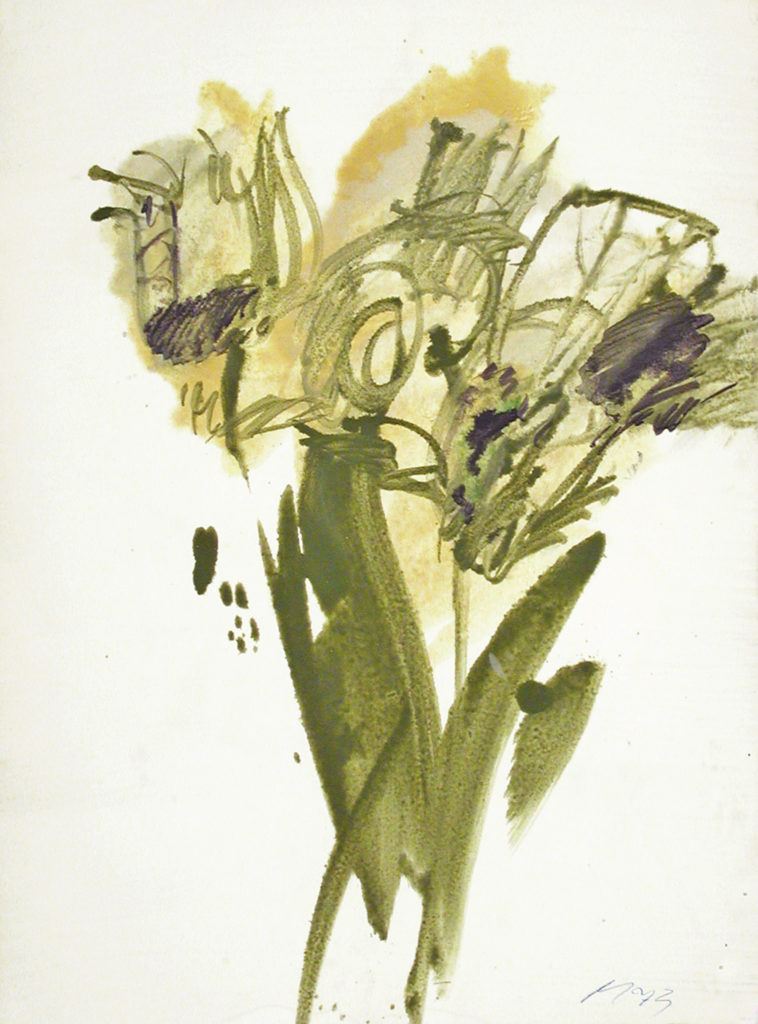 Watercolour on paper
signed and dated (19)73
64 x 48 cm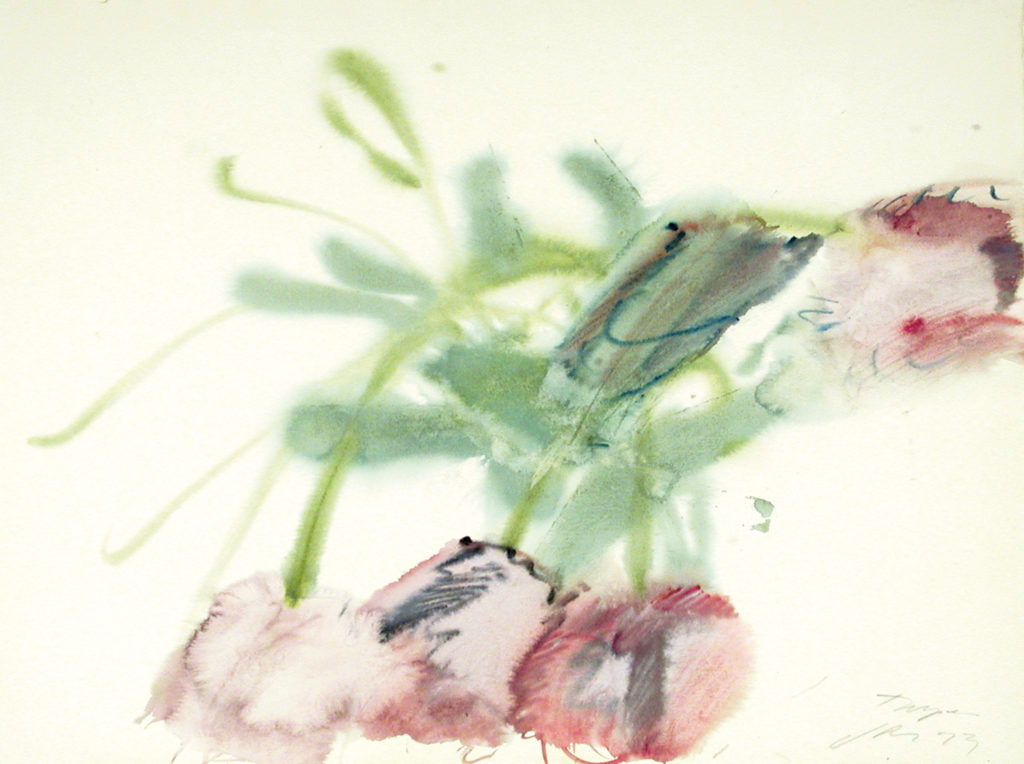 Watercolour on paper
signed and dated (19)73
48 x 64 cm