Hans-Peter Profunser is an exceptional artist in many senses. Thanks to its physical and psychological challenges, sculpture has become a rare breed – Profunser is one of its equally rare representatives, overcoming any resistance put up by his seemingly inflexible materials. He also works with an extraordinary variety of materials, wrestling like a titan with stone, metal and wood, alone and in combination. The source of his seemingly inexhaustible energy, from which he draws his artistic potential, is his close relationship with nature and respect for life in all its facets.

Born in Lienz and raised in Berg im Drautal, Profunser initially trained as a machinist. Only in 1988 did he embark on his rapidly ascendant career as a sculptor; his works went on to be shown in more than 100 solo and group exhibitions in Austria and abroad. Profunser is the recipient of numerous awards and has taken part in symposiums. Testament to his creative power, many of his works are included in private and public collections, while more than 20 sculptures are on display in public spaces.
From the beginning of his career, Profunser has consistently focused on the human figure: his artistic language is typically based on a male or female torso sculpted from an interesting material. He primarily portrays people being subjected to various influences and forces that capture, inhibit or otherwise impact them. He might contrast the rounded shapes and fluid movements of the human body with the rough surface of stone or bronzed corten steel. The dynamics and substance of his work can be seen in the postures of his figures, which show a marked tendency to abstraction. Interestingly, Profunser never attempts to make use of facial expressions – on the contrary, he leaves them blank, lending each sculpture an even greater articulateness. In this way, the individual story of each figure becomes a kind of collective statement.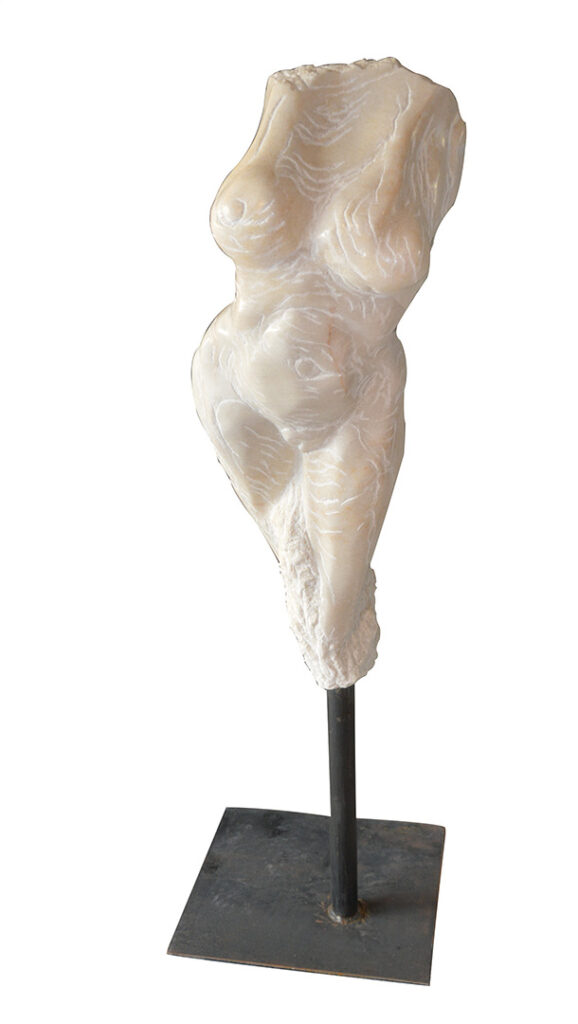 Gummer marble
monogrammed in the base, 2021
Height: 153 cm

Green serpentine
monogrammed, 2019
Height: 129 cm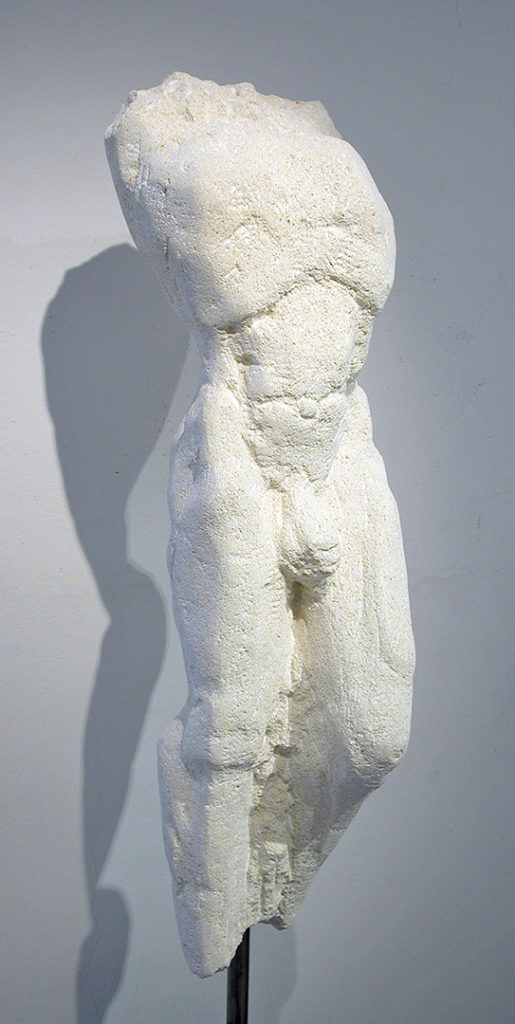 Sandstone from Styria, on metal
signed, 2018
Height: 150 cm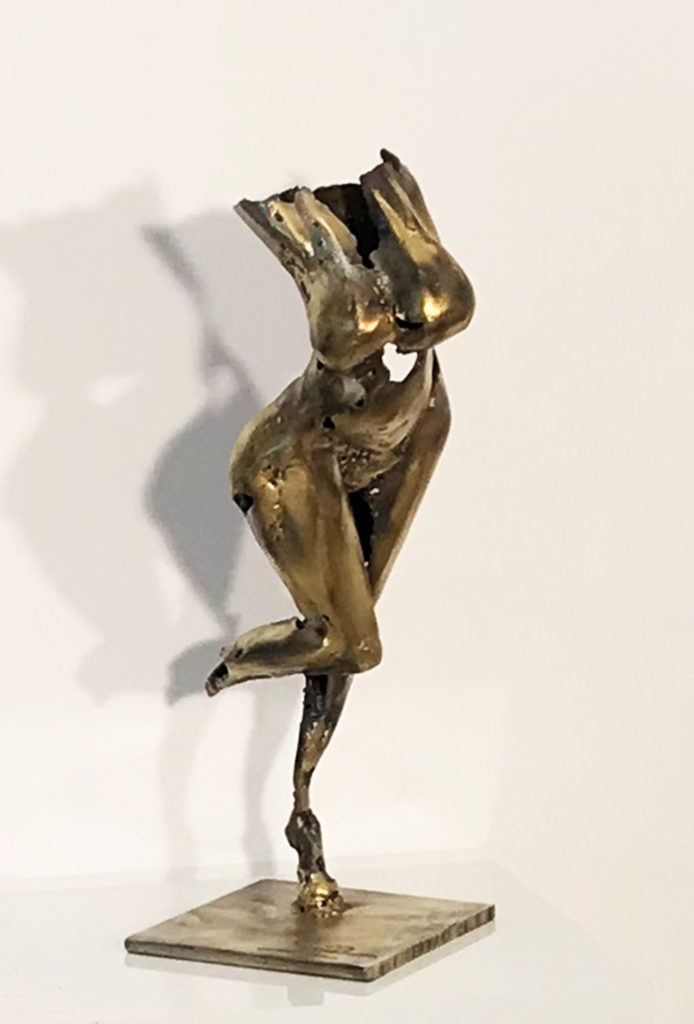 Corten steel bronzed
monogrammed, 2021
Height: 45 cm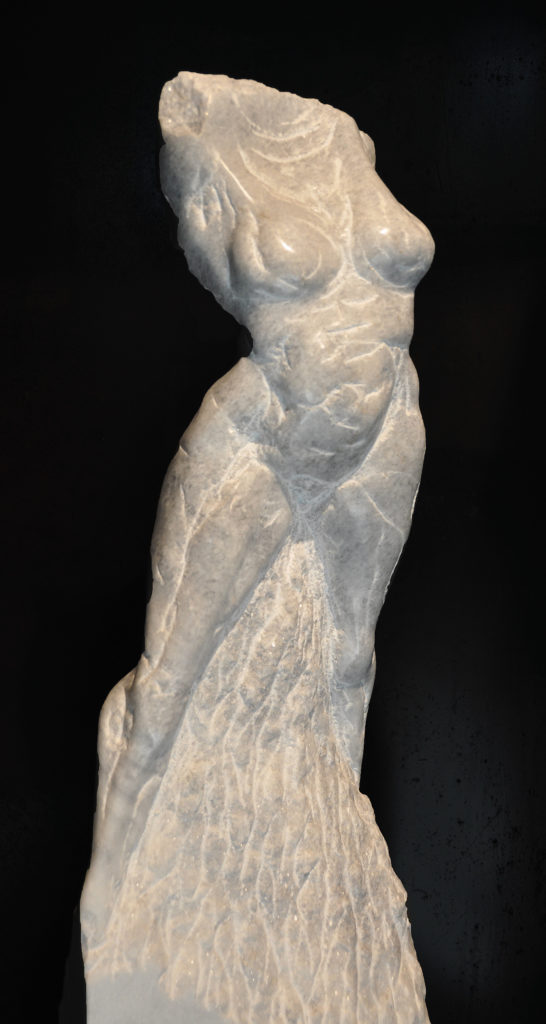 Krastal marble
monogrammed, 2021
Height: 137 cm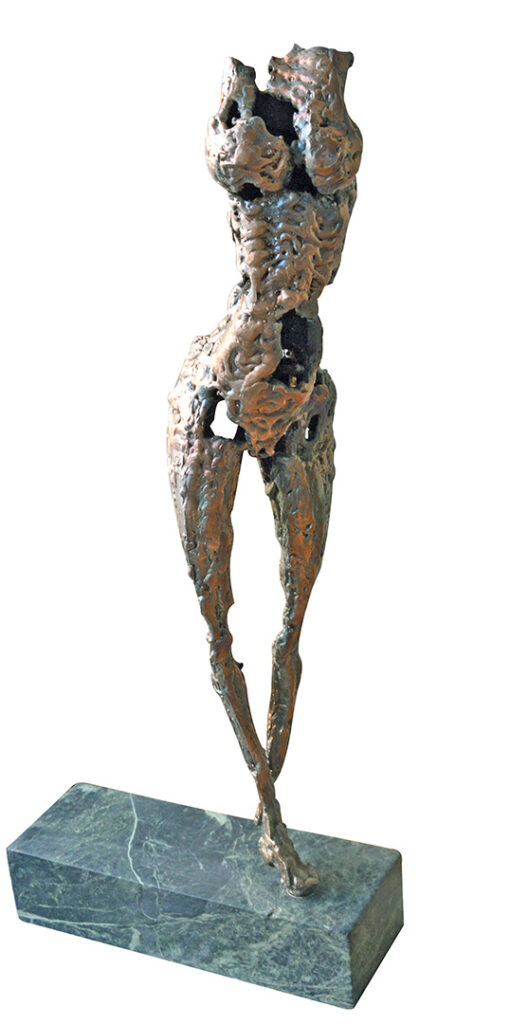 Corten steel bronzed monogrammed in the base, 2022 Height: 73 cm