As a student at the Academy of Fine Arts in Vienna, Dieter Schwertberger studied painting under the tutelage of Sergius Pauser and the glaze technique of the Old Masters under Ernst Fuchs. This would prove to be a subtle but effective foundation from which to develop his own painting technique. On the search for a personal and artistic identity, he initially worked on impressions of post-war Vienna. In 1968 he moved to Switzerland, where he lived in a farmhouse and surrendered himself completely to the extraordinary power of nature. His images of the world around him, which had thus far leaned towards a synthetic pensive style, increasingly turned to meadows, forest and especially stone. Letting himself be led by his artistic intuition, Schwertberger used freehand drawings to study the symbolism inherent in stone, and developed this further into the "Stone People" who would ultimately come to be a hallmark of his work. In 1972 he returned briefly to Vienna, where he became the assistant to Ernst Fuchs and adopted DE ES as his professional moniker.
Two years later, he moved his studio to New York. Appearing on the Big Apple's art scene, his "Stone People" found their way into the American public sphere through exhibitions in galleries, at art fairs such as the Art Expo, and in the Visual Arts Museum. The result was numerous acquisitions by private collectors.

In 1980 he began work on a monumental cycle of 100 paintings – his life's work, "Friedensdom" ("Cathedral of Peace") was to point the way towards a future worthy of humanity. Following his return to Vienna in 1986, "Living Structures" increasingly found their way into Schwertberger's work. The organic and the artificial began to appear in his visual worlds, initially as separate elements, polar opposites, but which soon began to interact with one another. The interplay of abstract mathematical and physical spaces became an interesting challenge for DE ES.

More recently, however, the painter's oeuvre has experienced something of a renaissance: when artist Mimi Staneva discovered a folder of freehand drawings from DE ES's Swiss period, this long-forgotten treasure became "stimulating stone". And so, in his most recent works, the painter has engaged both technically and thematically with the period in which he used stone as a symbol for matter. The result is a group of truly masterful paintings, which don't just follow on from the successful period of 1971–1980, but integrate the artist's original thoughts along with his personal and artistic development over the last few decades.

"DE ES Schwertberger's work was always about life, or, to be more precise, about questions to do with the purpose and origin of life. In this sense, he is a stubborn, anachronistic genius, who has spent 50 years creating virtuosic paintings, circling this time-honoured subject with all the perseverance of a Zen master, trying always to get a bit closer with new groups of works and cascades of pictorial variations," says painter Gottfried Helnwein.
Wonder Wound - joint work with Mimi Staneva
The Broken Father - Not for Bad Kids
The solution to the question of meaning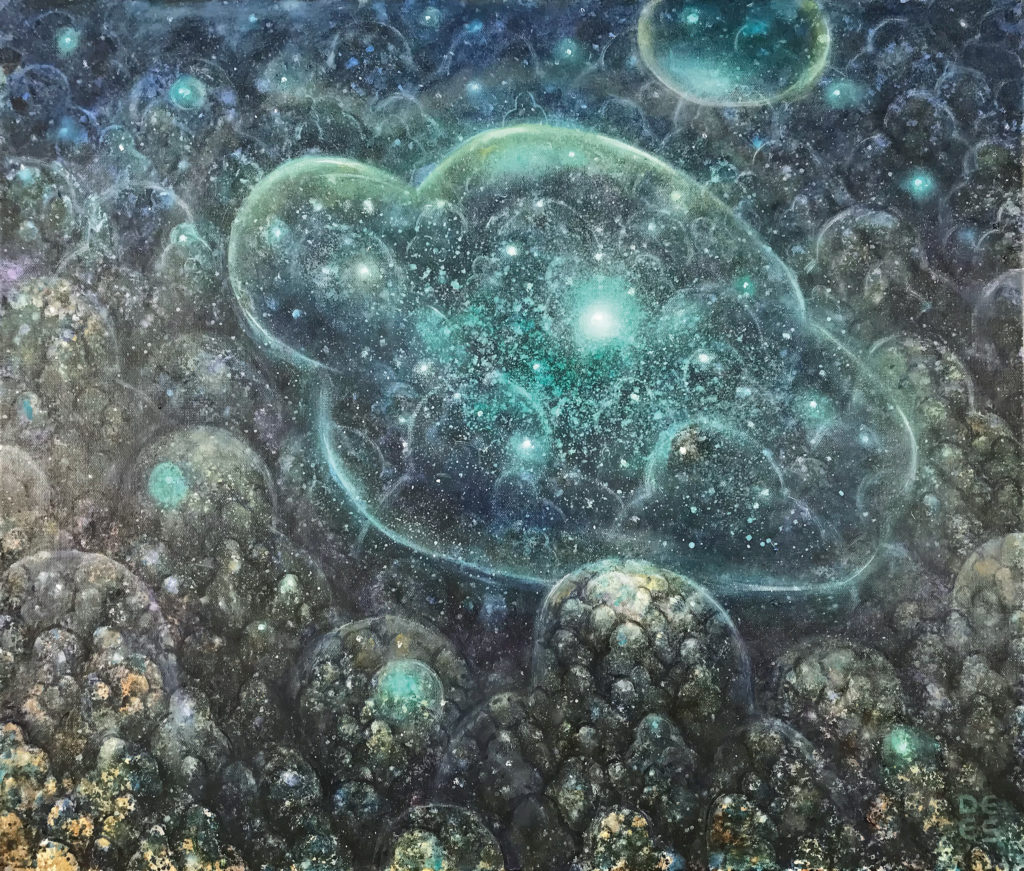 Oil on canvas
signed and verso dated 5.7.2019
60 x 70 cm
Wonder Wound - joint work with Mimi Staneva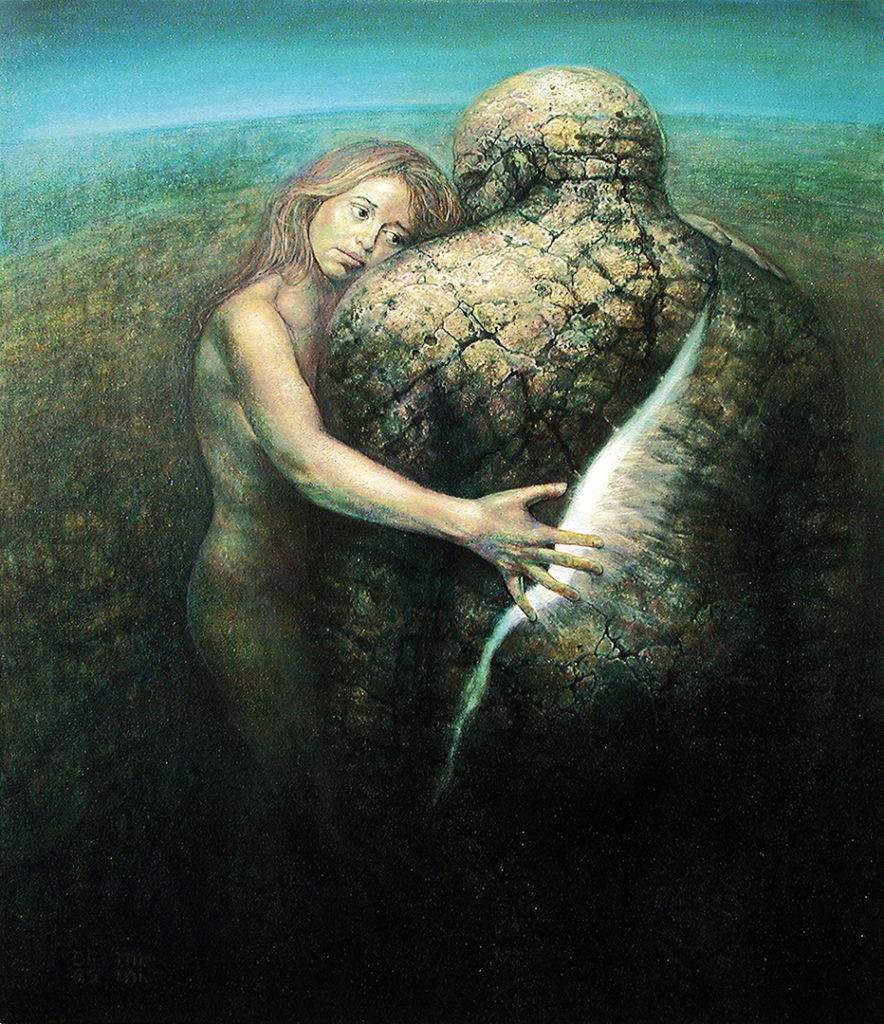 Oil on canvas
2017
70 x 60 cm
The Broken Father - Not for Bad Kids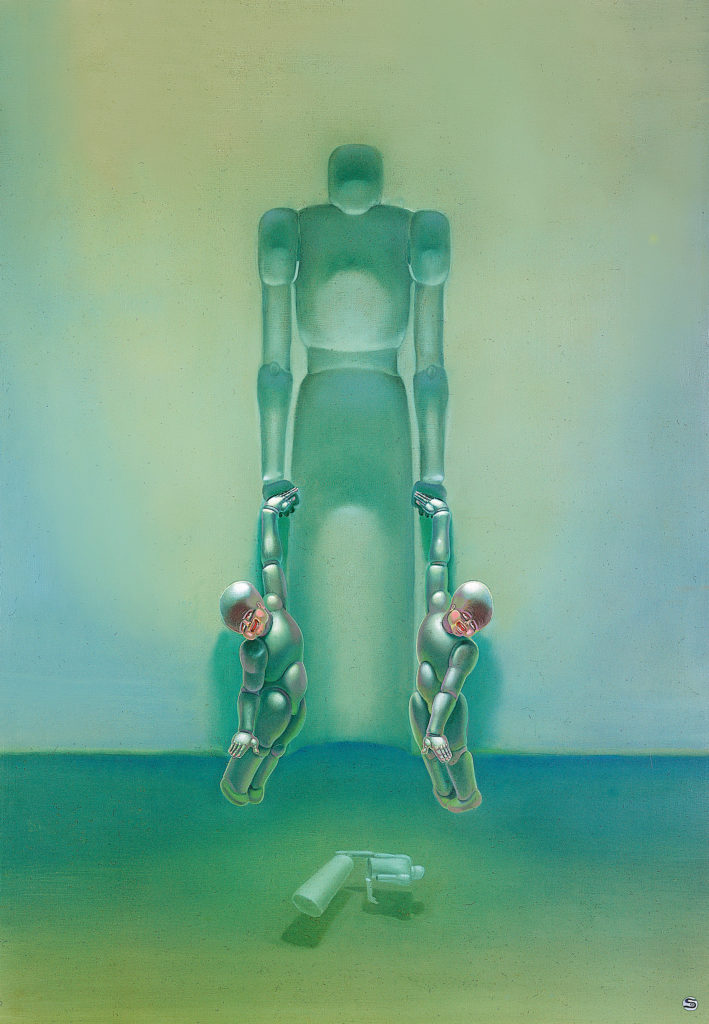 Oil on panel
monogrammed, verso signed, inscribed and dated 1969
130 x 90 cm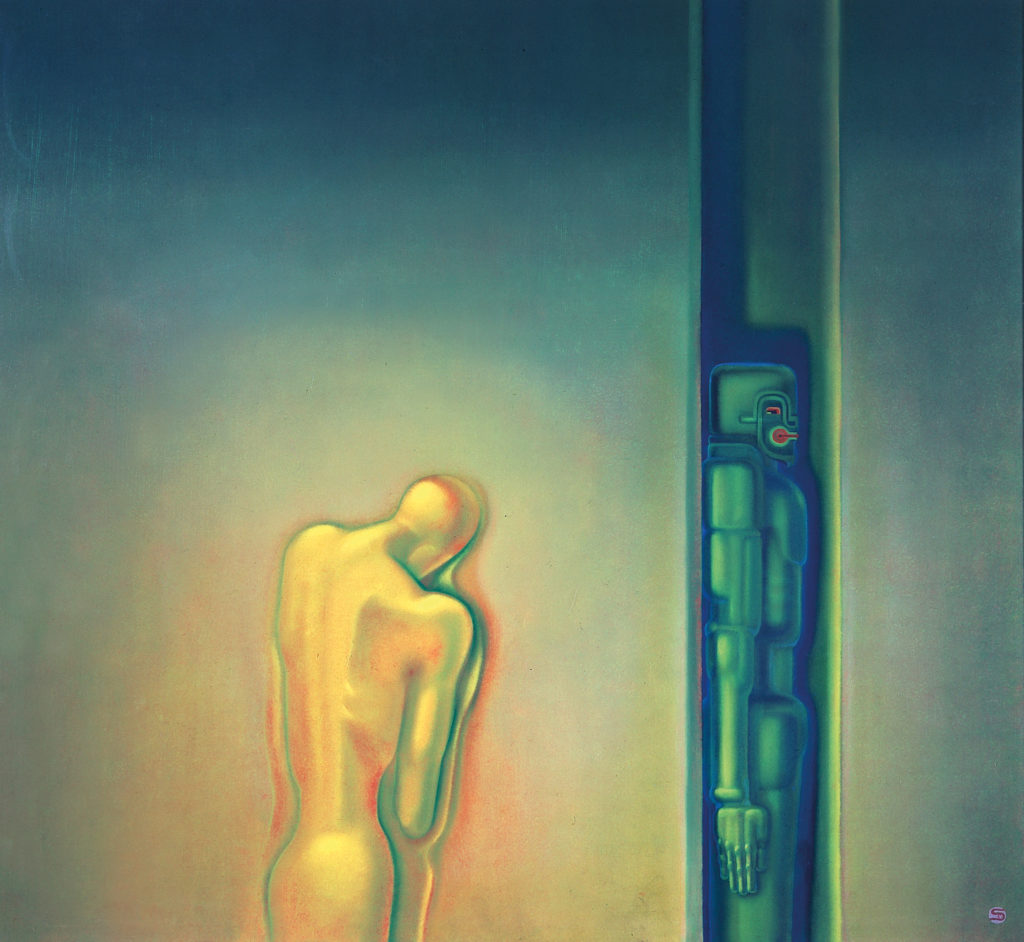 Oil on panel
signed, verso dated 1968
114 x 124 cm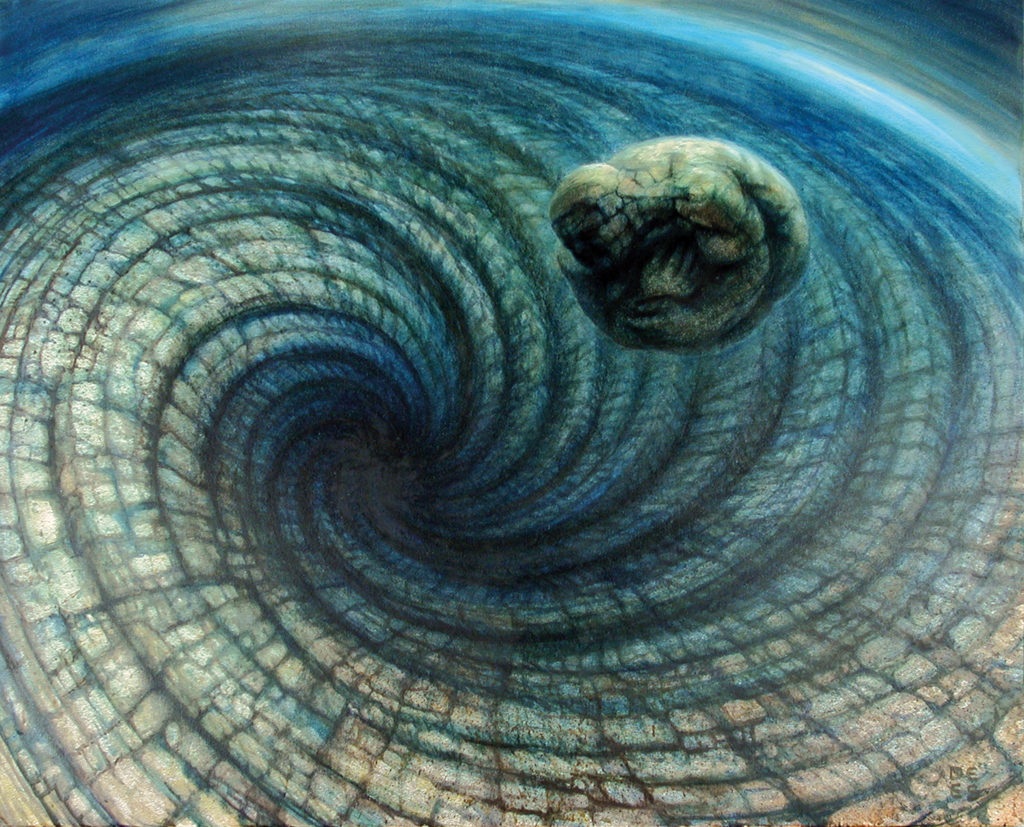 Oil on canvas
signed, verso inscribed "Sentinel" and date 2016
100 x 120 cm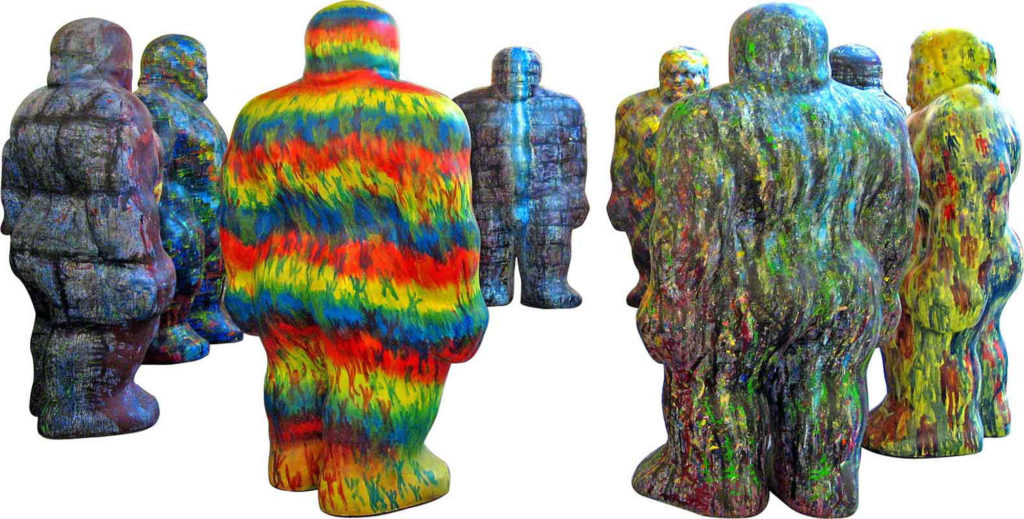 Acrylic/oil on polyester
H: 200 cm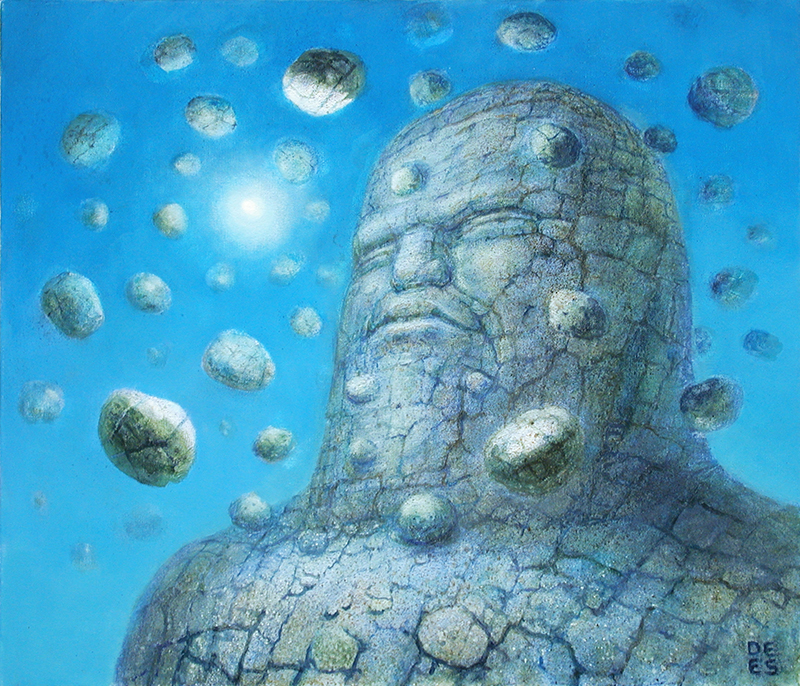 Oil on canvas
verso signed and dated 2016
60 x 70 cm
The solution to the question of meaning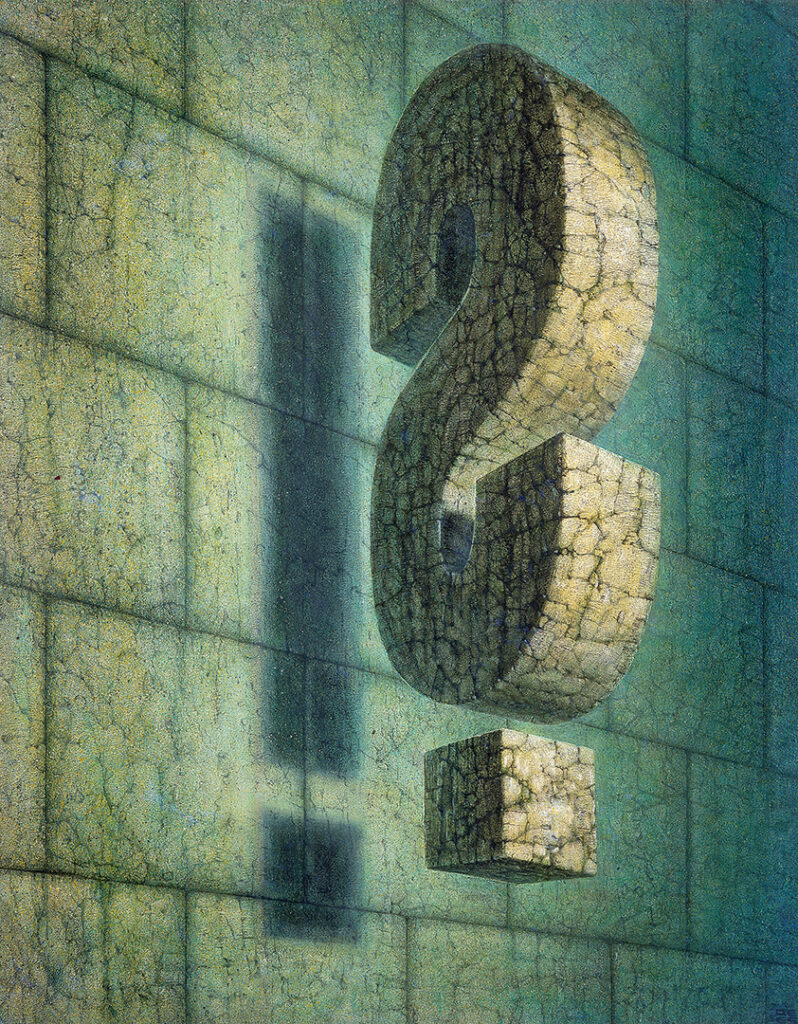 Oil on panel
signed and 1970s year
160 x 125 cm