Billi Thanner is one of the protagonists of a new generation of contemporary actionism: neo- or inter-actionism. For Thanner, the appeal lies "in the freedom to be in charge of my own actions as a female artist, and to be able to do something that oversteps boundaries without being arrested or institutionalized for it," as she puts it. Born in 1972, she lives and works in Vienna, but has also seen her work exhibited internationally: in Antwerp, Maastricht and Moscow, as well as at art fairs in Basel, Cologne and Paris. In her work she engages critically – as an activist, even – with socio-political themes such as exorbitant consumption or the exploitation of human labour, as well as with gender.

With her art project "No Air – No Art", an environmental-themed installation that was first shown at the MoCA Museum of Contemporary Art in Beijing and then in Shanghai in late 2015, Billi Thanner draws attention to the acute global problem of smog. In the world's biggest metropolises, it is possible to find almost everything – just very little fresh air. Thanner wants her message to reach as many cities as possible, helped by her action platform "Billi Thanner's Art Army".
However, it is mainly strong female tableaux and painted narratives that explore the theme of femininity that characterize Billi Thanner's oeuvre. At first glance, her works might seem like anachronistic advertisements or a nod to the archetypes of consumerism. But hidden behind the aesthetics of commercial advertising campaigns is Thanner's subversive commentary, her irony and, above all, the lightness that is a mark of her self-awareness as an actionist artist.

Billi Thanner uses different mediums. In her paintings, which she creates as reverse glass paintings using a special technique on technical film, women tell us what it is to be female in modern times. Thanner's works question how Western European women are seen, how they are changing and what has made them who they are today. Thanks to revolution, human rights and emancipation, the modern woman is no longer just beautiful, but also by and large on an equal footing. And yet, Thanner asks whether the beauty industry might not have made her attractiveness too artificial, and invites discussion on how far the development of the modern woman is seen as beneficial in the eyes of men.

In 2021, Thanner shone with her aesthetic activism, when her art installation "Himmelsleiter" ("Jacob's Ladder") illuminated the south tower spire of St Stephen's Cathedral in Vienna, shining there as a symbol of hope. In terms of Billi Thanner herself, it would be possible to view the ladder as a career ladder, too. It isn't every day that an artist is allowed to take one of the most important landmarks in a city as her canvas, and so make her presence so strongly known in the public sphere.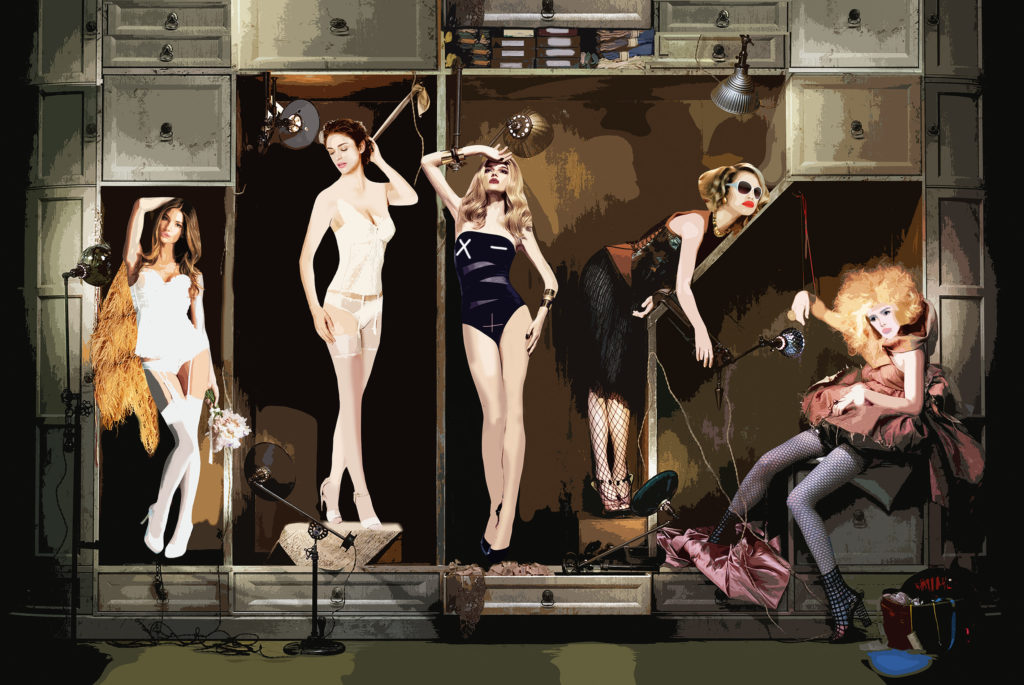 Mixed media
verso signed, inscribed and dated 2017
80 x 120 cm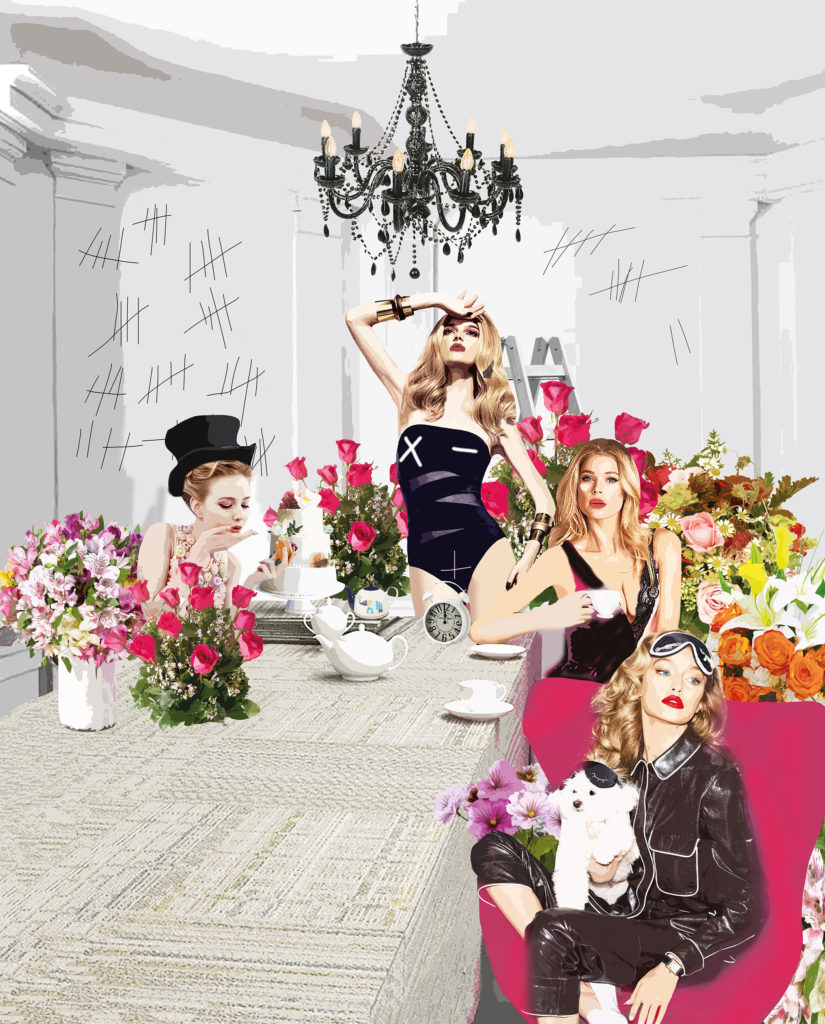 Mixed media
verso signed, inscribed and dated 2017
100 x 80 cm